Tam Wins MCAL Sportsmanship Award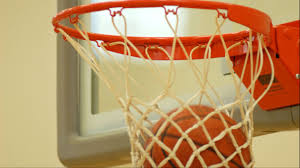 Hang on for a minute...we're trying to find some more stories you might like.
Tam athletes, coaches, and athletic spectators were honored on Thursday, August 27 when Tam was announced as the winner of the annual Marin County Athletic League (MCAL) Sportsmanship Award for the 2014-2015 school year. According to the MCAL website, the award is given to the MCAL school that-in the opinion of MCAL coaches, athletic directors and school principals, displayed the best overall sportsmanship over the course of the entire year of school sports.
Tam athletic director Christina Amoroso said that winning the award was a true honor. "The word that I keep saying [about Tam winning the award] is 'proud,'" Amoroso said. "I'm proud of all of the people at Tam who are involved in our athletic community. Winning this award reflects on the character of all of our fans, coaches and parents, as well as our athletes."
Amoroso went on to say that she sees winning the Sportsmanship Award as just as impressive as taking home a title in an individual sport. "In a way, winning this award is just as awesome as winning a league championship," Amoroso said. "Because this award represents how well we conducted ourselves over the entire year."
Tam junior Jack Harris, who plays varsity baseball and is a captain for the varsity football team, echoed Amoroso's sentiment that winning the award is an honor. "As an athlete it's the highest award you can win," Harris said. "To win this award proves that whether we win or lose, we can always respect our opponent."
Senior tennis player Kendall Hiti felt the same way. "As an athlete, t feels good to be awarded for something I think Tam truly deserves," Hiti said. "Playing on the tennis team for four years with a coach that abides by all the rules and is a strong advocate for good sportsmanship throughout the team and fair coaching during matches makes me feel proud for not only my teammates and myself, but for my coach."
Tam last won the award in 2009-2010. In the last seven years, district schools have won the award six times (San Marin took home the award in 2014.)