Subversive Gang Gains Local Recognition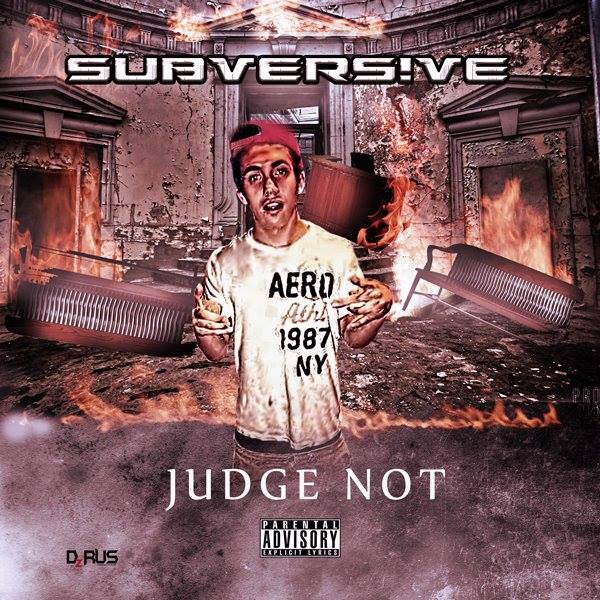 Rap has long played a significant role in the musical culture of the Bay Area. Artists ranging from the beloved Tam alum 2Pac to the more recent phenoms like Lil' B and HBK Gang have not only emerged as influential figures in the realm of Bay Area rap, but across the country and around the world.
Southern Marin-based musicians Harrison Dunnett and Da'Jon Bynum are well on their way to joining the ranks of those musicians. Dunnett and Bynum began to work together several years ago; they collaborate and produce music together under the name Subversive Gang.
Both musicians also write and produce music on their own – Bynum releases his solo work under the name Kid $aucy, and Dunnett produces tracks under the name Subversive. (His solo name was the inspiration for the duo's name .) Dunnett attended Mill Valley Middle School before enrolling in Franklin Academy, a boarding school in Connecticut. Bynum attended Marin Primary and Middle School in Larkspur, and studied at Tam until the end of his junior year in 2014.
Both Dunnett and Bynum discovered music early and neither one of them has looked back. Dunnett wrote his first raps in elementary school under the name Little Bulldog. "I had these little CDs and I would make these little raps," Dunnett said. "Obviously it was really bad, but it was also really funny, so people liked it."
Bynum, who sang in Tam's choir program for a semester as a junior, also became interested in music at a young age. "My mom has actually been a professional singer since she was like 13," Bynum said. "So I've been singing and stuff since way before I started rapping…. There are a bunch of people in my family who make music, so I thought I might as well try it and see how it goes, and I've gotten pretty good at it." Although Subversive Gang's music is most clearly identifiable as rap, other influences can be heard in almost all of their work. The duo's music is an eclectic mix of fierce rap lyrics and electronic beats, with the occasional rock-based beat added for good measure. Surprisingly, the first music they made together was EDM – electronic dance music.
Dunnett feels that incorporating a wide array of sounds into his music allows him to "subvert" modern musical culture. "I like all music," Dunnett said. "It's all about balancing [musical styles and topics], doing different stuff. I have ADHD, so that translates to my music."
Bynum draws from another area of interest to help write his music – poetry. "Writing a song is like writing poetry… If I didn't do poetry, I would not be good at rapping," Bynum said. "Langston Hughes is probably one of my favorite poets… He didn't always use proper grammar, but [his work] always became famous, and people still read him, because it was just him expressing how he felt."
Both Dunnett and Bynum feel that the Marin City community, and the Bay Area music community as a whole, has been a catalyst as the duo has attempted to spread their music to an ever-growing audience. "I'm glad we're in the Bay Area over a lot of places," Bynum said. "It's way easier to get your music out here, because there a lot fewer people [making music]."
Dunnett and Bynum both have a passion for music that leads them to approach their work from a professional perspective. They have released much of their music on the streaming site Soundcloud, and an EP, produced in association with Dire Productions, is in the works.
Dunnett will attend Icon Collective, a music production school located in Burbank, CA, beginning in the fall after he graduates from Franklin Academy in June. Dunnett hopes that Icon Collective will help him further expand his musical horizons.
"I'm also a producer, and if you learn about synthesizing sounds and making beats, it will automatically translate into recording," Dunnett said. "Even though I don't want to be a DJ, I'm still a huge fan of [EDM], so to learn about it, it automatically translates to [my music]. There are a couple of rappers [at Icon Collective], but they're not well known, distinguished rappers. I want to be the first rapper to blow up from [Icon Collective]."
Bynum approaches music with the same passion that Dunnett does. "Music is one of my passions," he said. "I just do it to have fun and enjoy something, and to be able to have something to look back on and say that it's something I'm proud of."
Although both musicians approach their work with an intense, professional perspective and have garnered significant attention from many music fans in the Bay Area, both are careful not to get too far ahead of themselves.
"Music is about living in the moment," Bynum said. "If you try to think too far in the future as far as your music, you're going to lose sight of what you actually started it for. So I think it's better that we didn't set standards for ourselves that are too high for us to meet. We're just going with the flow to see how it turns out."