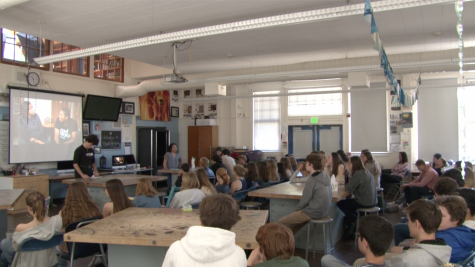 Samantha Glocker and Saranyu Nel

June 8, 2019

Filed under News
Students Organized Against Racism (SOAR) and the Associated Student Body (ASB) held Breakthrough Day, a series of seminars and events aimed to cultivate school-wide discussion about racism and local racial issues that took place during an extended tutorial period on Wednesday May 22. Each grade took part...
October 11, 2018

Filed under Features
For a handful of months now Tam has entertained the idea of a new bell schedule. The genesis first came from wanting a later start time for students due to health benefits. However, once teachers, students, parents, and other staff started to plan out possible schedules they found that it was much harder...