May 8, 2018

Filed under Sports
The baseball season is beyond its halfway point, and that means mid-season fatigue is setting in. Fastball velocity can dip a couple miles per hour, the break on curveballs becomes less crisp, and hitting batting practice home runs becomes a struggle. The cause is known as "the grind". Daily pract...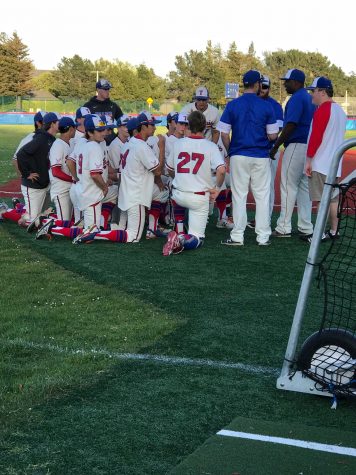 April 30, 2018

Filed under Game Coverage, Sports
Tam baseball defeated Marin Catholic at home 7-4 on Thursday, April 19.  Led by seniors Jake Franco (single, 2 RBI) and Tam News reporter Alex Bires (two singles, RBI), Tam's offense was able to jump out in front. It was a close game up until the bottom of the fifth inning, where Tam's offense...