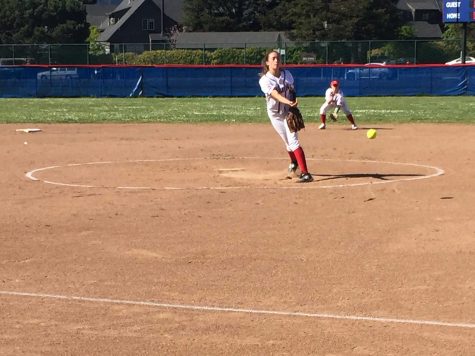 May 22, 2018

Filed under Sports
The varsity softball team will enter the MCAL playoffs in a good spot. Lead by a strong underclassman core of sophomores Sofia Piambo, Olivia Page, and Kassidy Stetler, the Hawks have managed a 10-6 MCAL record (as of May 10). "I'm very impressed with how much we've improved since the beginning of...
March 21, 2018

Filed under Lifestyles, Profiles
Senior Catalina Lane was named a finalist of the Project Green Challenge, an environmental action competition created by local nonprofit Turning Green, this fall. The challenge aims to "inform, inspire and mobilize high school, college, and grad school students globally, " according to the organizati...