May 27, 2015

Filed under News
Tam students ran for the 2015-2016 class office positions of each grade on May 4 through May 8, during which students could visit the voting table by the student center and vote for their choice for their grade's treasurer, secretary, vice president, and president. Leadership teacher Jessica Variz...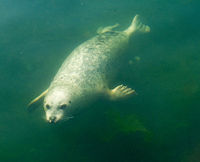 October 2, 2014

Filed under Lifestyles, Profiles
Junior Colette Lowry spent her summer vacation in a different way than one might expect. Rather than sleeping in until 12 or 1 in the afternoon, Lowry began her Sunday and Monday mornings at 6:30 a.m. by heading over to the Marine Mammal Center, where she interned at a summer program called Youth Crew,...