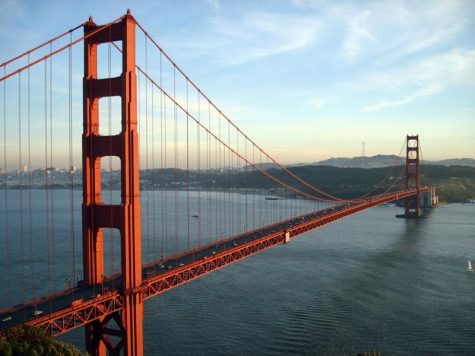 December 23, 2014

Filed under News
The Golden Gate Bridge will be closed for around 52 hours on January 9 through 11 for reparation purposes. With rising concerns of roadway safety, Golden Gate Bridge officials have decided to install a new movable median in the center of the bridge, which will replace the row of small individual barriers...
February 14, 2013

Filed under Features
On a foggy night several years ago, Sergeant Kevin Briggs faced an unusual problem on the Golden Gate Bridge. As a California Highway Patrolman who works in the area, one of Briggs's many duties is to respond to calls from or regarding incidents on the Golden Gate Bridge, including potential...