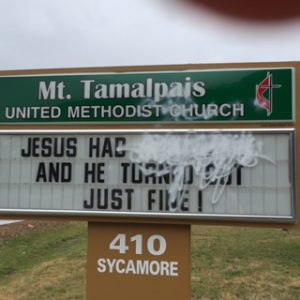 May 4, 2015

Filed under News
The well known sign outside the Tamalpais United Methodist Church across from Mill Valley Middle School appeared to have been vandalized at some point between when Pastor Kim Smith left the church on May 3 at 2 p.m., and the morning of May 4. At the time, the church sign read, "Jesus had two dads...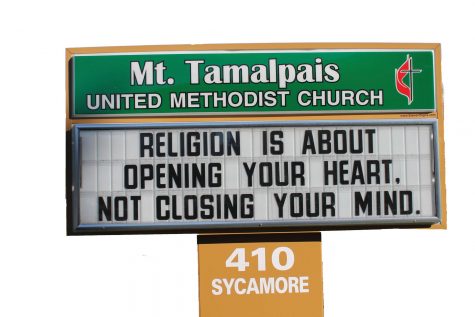 March 24, 2015

Filed under Lifestyles, Profiles
Five years ago, a sign appeared on the sidewalk in front of the Mt. Tamalpais United Methodist Church, located between Mill Valley Middle School and Tam. Unbeknownst to the majority of the Mill Valley citizens who drove past the sign every day, its installation was the direct work of Pastor Kim Smith,...