Samantha Ferro and Aaron Young

September 20, 2018

Filed under Sports
With Additional Reporting by Samantha Ferro Girls Field Hockey "We have lofty goals of winning half of our games," said coach Michelle Perrin-Boutwell, "but most of all, we want to learn how to lose with dignity, and how to play field hockey well." Varsity Football "We all shar...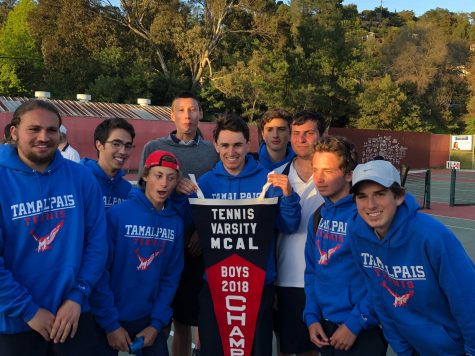 May 22, 2018

Filed under Game Coverage, Sports
The Tam boys' tennis team defeated Redwood five matches to four to win the MCAL championship on Thursday, April 26, at San Rafael High. The Hawks were defeated by Redwood twice during the regular season. With the previous week's loss to Redwood (7-2) still in their minds, Tam knew it had to turn th...