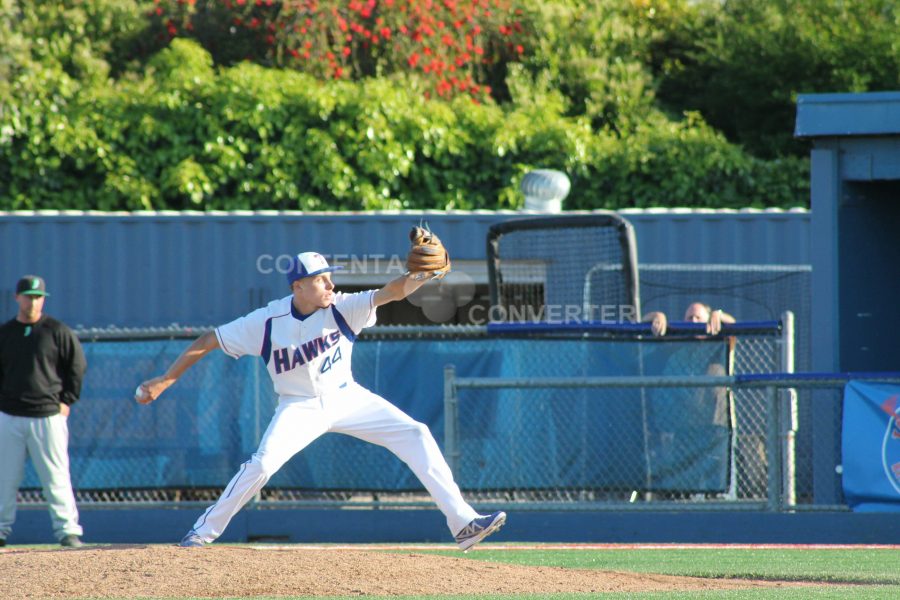 The varsity baseball team was eliminated from the NCS playoffs after they lost to Alhambra 4-1 on May 30.
"They just had that one better inning than us and we didn't really respond to it," said senior Mason Collins.
Sophomore Nick Kennison started and went two-and-a-third innings before being replaced by sophomore Jack Harris, who pitched the remainder of the game.
Kennison allowed one run when Alhambra struck first in the third inning with an RBI double. Alhambra scored three more times in that inning through an RBI groundout and a 2 RBI double that brought the score to 4-0.
Tam responded in the bottom of the fourth inning after senior Jake Ferm was hit by a pitch. Ferm stole second and later advanced to third after a pickoff attempt rolled into center field. Senior Mason Collins drove him in with an RBI groundout, bringing the score to 4-1.
No more runs were scored throughout the game. Alhambra pitcher and senior Garrett Nichols recorded a complete game, allowing only one earned run.
"We hit the ball hard, [we] had some opportunities to score," said head coach Scott Osder. "I got to give [Nichols] credit. He pitched a good game."
"They were fighting, we beat them last year in the championships so they definitely had that grind that they were waiting for all year," said senior Mason Collins. "One big inning changed the game," said sophomore Jack Harris, referring to the top of the third inning where Alhambra scored all their runs.
Tam reflected on their season. "We had a great season," said Osder. "It's really, really difficult to win a championship, it's extremely difficult to repeat, which is really what we found out. Everybody plays really hard against us. There's only going to be one team that wins it all. There's going to be 15 teams who are feeling like we're feeling."
"We have a lot of young talent that's going to be on our varsity team next year," said Harris. "Next season when we play Alhambra, they better be looking out."