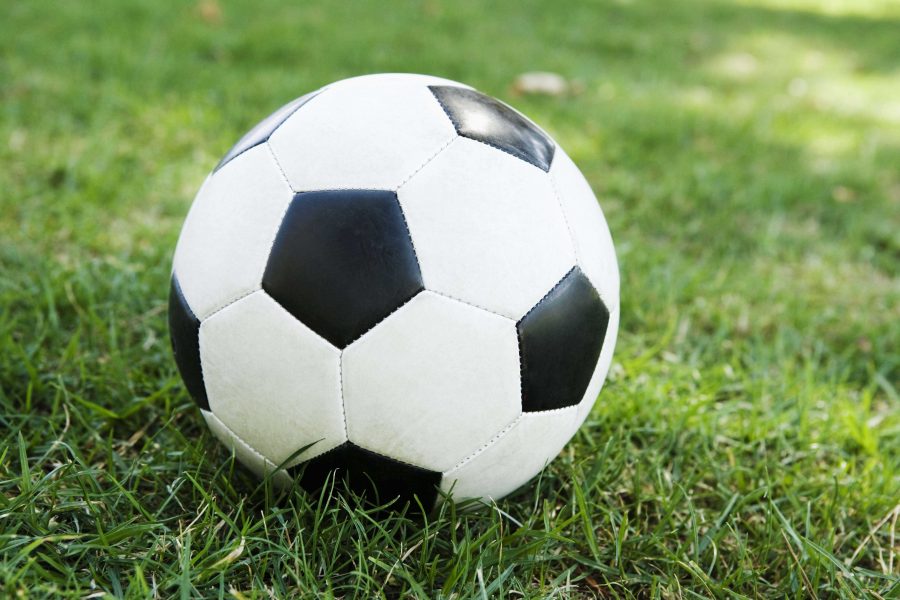 Getty Images/Creatas RF
Tamalpais' boys varsity soccer team beat the San Rafael Bulldogs on Saturday, January 4. The Hawks dominated the whole game, eventually winning 4-2. Tam started out strong with a goal by junior Wade Meckley. San Rafael quickly responded with a goal of their own, making the score 1-1.
Tam played solid defense and had San Rafael on their heels all game with pressure on the attacking end. Later into the first half, senior Oliver Parkin scored a goal, putting the Hawks in the lead. Many players on the team felt Parkin's goal was a very defining moment for the game. "I felt a very important play was the second goal from Oliver. Once we got that goal it really pushed us over the top." said coach Spencer Stanton. Senior Holden Trnka felt the same way. "It showed [San Rafael] that we would just keep coming at them." he said
At the half, Tam was winning 2-1. They continued to pressure San Rafael, with constant shot attempts and made a strong defensive stand, highlighted by a great save by Senior goalie Hank Taft. Tam continued their momentum when senior, Joseph Ndungu, kicked a corner kick to Parkin, who sent it into the middle to senior Jack Murphy for their third goal.
The third goal not only inspired Tam, but it pushed the Bulldogs to get more physical. "They were really, really, really, dirty, after we started scoring goals,"mentioned Trnka. Christopher Barrios, a sophomore at San Rafael, received a yellow card for tripping a Tam player. The assistant coach of San Rafael found the call to be unfair and began to yell at the officials. The referees pulled him aside and gave him a warning. Directly after that another player on San Rafael got a yellow card. That wasn't all, Eric De La Rosa, on San Rafael, received a red card for arguing over a call against him.
After stealing the ball, junior Dakota Reynolds, drove downfield and scored. This fourth goal secured the team the win. Although with two minutes left, the Bulldogs scored, making the score 4-2.
This game kept the Hawks in second place in the league, where they were once tied with San Rafael. Stanton feels that the game showed how much the team is growing. "I think we just keep evolving, we are getting better, we are getting stronger, we need to just keep going forward," he explained.
Ndungu felt that the team is very confident following their win on Saturday. "It [winning the game] just boosted everyone's confidence…our confidence is really high," he said.