Max Goldberg: A Peruvian and Ecuadorian Perspective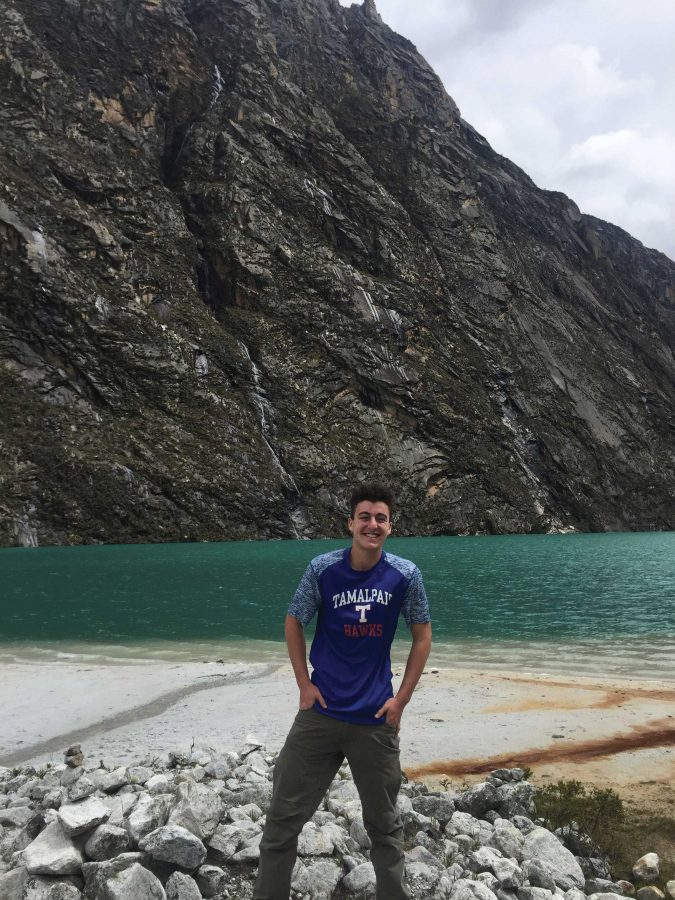 My name is Max Goldberg. I'm a junior, and this is my perspective. Let's get one thing straight: I'm not Peruvian, nor am I Ecuadorian, but I've spent more than half of my 16 years of life living in South America. I can understand why that's hard for people to wrap their heads around. When I was four, my dad received a life changing job offer that brought us to Ecuador. Learning spanish wasn't a problem, even while learning english. Making friends was easy– all you had to do was offer them goldfish. It was comforting knowing my new pals watched Power Rangers too; only when we ended up watching an episode, it was in Spanish. Of course, there was still some getting used to. I remember the first birthday party I was invited to. I wasn't used to the much smaller portion sizes, and as the birthday boy sat down in front of the cake, I couldn't wait to get a slice of that sweet creamy goodness. Then, as Feliz Cumpleanos (the happy birthday song) wrapped up, the boys face was slammed in the cake, sending chunks of frosting everywhere, including up the kids nose. Everybody was laughing, but all I was thinking was, "How are we gonna eat the cake now?" Though I was confused at first, I learned later that it was a tradition, and soon began to adopt it as my own. I even went as far as to shove my brothers face into homemade chocolate sheet cake on his birthday. Life seemed simple, and I was oblivious to the horrors that existed outside of my gated community.
While violent protests, government shutdowns, and assassination attempts occurred, I lived in the secure bubble attending one of the country's top private schools, and having a dad who worked for the U.S. Embassy. Even though my life felt seamless, my parents didn't have it so easy. My mom was caught in a faux military checkpoint and my dad was working to maintain U.S-Ecuadorian relations. While work life was probably chaotic for my parents, they made the time for traveling the beautiful country. Quito, our home city was situated in the Andes mountain range, smack dab in the middle of Ecuador. In one hour, you could find yourself in the cloud forest, ziplining amongst toucans and spectacled bears. five hours, you could be in the jungle, floating down the To this day I still see those six and a half years as the greatest years of my life.
In 2012, my family moved to Mill Valley, California. I was ecstatic. I hoped to play football and go to prom, like in the movies. My arrival at Mill Valley Middle School was less than exciting. 29 classmates became 299. I ate lunch alone for most of 6th grade. When the final school bell rang, I never knew what to do. See, in Ecuador, I would wait at the bus stop with my buddies for the 20 minute ride home. Here, the campus was empty within 5 minutes of the final bell. I knew nobody. So I would call my mom with my Motorola flip phone, and she'd take me home. It was culture shock at its finest. I was harassed by prius drivers for not crossing the street– living in a third world country makes you fear for your life while on a roadway.
Over the next three years, life in the U.S. improved. I made some amazing friends and memories, all while reflecting on my life in South America. At age 13, I still couldn't grasp the impact that Ecuador had on me. Then, in early 2016, I moved to Lima, Peru. Same situation, or so I thought. Again, culture shock. The entire year and a half I spent there seemed like a constant competition with my peers and the public. I attended the top school in the country. I'd wake up at 5:40 every morning and spend an hour and a half on the bus before school, thanks to Lima traffic, caused by 13 million people living in the city. I'd spend 12 hours away at school everyday. Classes were rigorous, but I had other ex-pat and Peruvian friends alike to help me through it. I spent vacations traveling through the hot amazonian rainforest or hiking through the mystifying Andes mountain range. Then, earlier this year, my dad decided it was time to call it quits, bringing us back to Mill Valley. Even though I knew the school and the people, I still had that feeling that I didn't know anything. Prius drivers harassed me again because of my fear to cross the street. School had changed. Me, in a crowd of 1300. A personality drowned out by everybody else trying to float above the rest.
I know I'm never going to move again, at least until I finish high school. This is the first time I've finally known for certain that I was staying put. It's an uneasy feeling. Now I'm old enough to know exactly what happened. I grew up living amongst many different cultures. I attended two different international schools, and I have a greater understanding of the world we live in. Most kids won't get the opportunities I had, and for that I feel blessed. You can learn all you want about Peru or Ecuador in a textbook, but it's just not the same as actually experiencing it.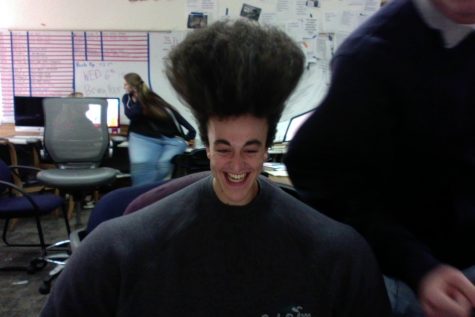 Max Goldberg, Website Editor
Never before has the Tam News seen such a beefy, athletic, and witty website editor. With his enormous muscles and absolutely humongous library of tech knowledge, Max Goldberg single-handedly catapulted the Tam News from a run-of-the-mill student publication to an elite news media mega-corporation, with prospective buyers such as Jeff the bald man and Tim Apple. Max enjoys long walks on the beach and crushing his enemies with his toes. Good luck finding him though, he lives off the grid somewhere in Sacramento, because he knew that nobody would ever want to go looking for him in Sacramento, Sacramento sucks. For business inquiries please email
[email protected]