Satire: Much Ado About Nuttin'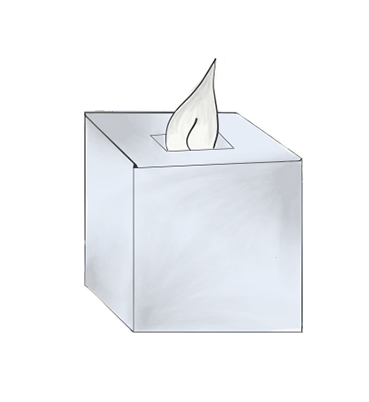 In an email sent out to parents and students on May 1, the administration stated their concern with the recent rise of student masturbation on campus. This email comes as the CDC has declared a national Porn Induced Masturbation Addiction (PIMA) crisis. This condition has struck high school communities especially hard. A recent study conducted by the CDC has concluded that Tam has amongst the highest PIMA rates in the state. Experts agree that PIMA is substantially more prevalent in affluent communities.
According to Laura Watson, Ph.D., who has studied PIMA for the last 25 years, dangerous trends in youth culture have contributed to this rise. Peer pressure and the desire to "be cool" are the two main reasons that teens first try porn. The underdeveloped brain of teenagers makes them more susceptible to addiction, which can begin after just one 3-5 minute video.
"I didn't want to watch porn, but then this girl that I had a crush on told me that only losers don't watch porn, so I thought I'd try it out," an anonymous junior, currently in a PIMA rehab facility in Oregon, said. "Next thing I know, I'm masturbarting in a bathroom stall during class on a daily basis. That's when I knew I had PIMA." This student is not alone in their experience.
In recent months, the administration has been cracking down on daytime masturbation, with random bathroom inspections and DNA testing. Thus far, 37 students have been caught.
Students have also played a role in addressing the issue. Peer Resource is organizing an event to counter PIMA at Tam, which is scheduled for sometime later this month. The event will feature a motivational speaker, in depth personal discussions, a group art project, an obstacle course, a drum circle, silent meditation, staff versus student basketball, and free frozen yogurt.
"I really think that when we unite as a community, people will want to masturbate less," Jimmy Baldwin, a junior running for ASB President, said. PIMA has been the hot topic of this year's ASB elections, and the candidates have all stated their plan for dealing with the epidemic.
"If I were elected, I would take a hardline on daytime masturbators," Mark Newton, a sophomore who is running for ASB Vice President, said. "I would personally patrol the bathrooms while class is in session, to make sure they are being used properly. If I were to catch anyone masturbating, I would secretly film them, and then I would post the video on my official ASB Instagram page, @NewtonsNotForNutting." Newton also plans to add another vending machine to the Student Center.
Although PIMA is widely considered to be a problem at Tam, some students have voiced their approval for masturbating on campus. Historically, the liberal majority at Tam has silenced students who hold pro-masturbation beliefs; however, a small group of pro-masturbators has decided to come forward, uniting under the battle cry of "Jerk Free or Die!"
"This country is where the Founding Fathers first masturbated," senior Jason Carter, co-founder of the Fapping for Freedom Club, which currently has over 400 active student members, said. "Masturbating to porn is a basic human right. It's written in the Constitution. As students, we have the obligation to defend our basic principles, even if we face persecution from the administration." As a show of solidarity with masturbators nationwide, Carter has orchestrated a school walkout to culminate in a peaceful public masturbation demonstration, all scheduled to take place on June 1, in front of the school arches.
"We completely support our students' right to express their beliefs and opinions on campus," the administration wrote in the email. "Hopefully, this protest will further the national conversation regarding masturbation addiction." Students who choose to participate in the walkout will receive an unexcused absence for first period. ♦