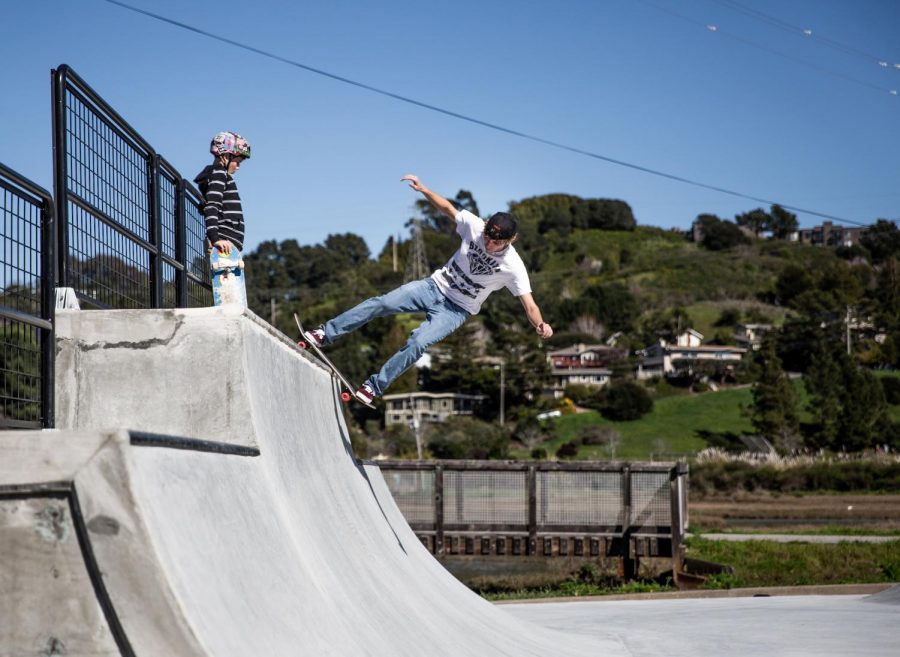 Ethan Swope
The newly renovated skate park adjacent to Mill Valley Middle School opened for use on Monday, February 25. The campaign to build the new park was driven by Tam freshmen Jacob Moore and Cristian Piombo and has been in the works for nearly two years. The old park was taken out entirely, redesigned, and replaced with new concrete, ramps, and equipment.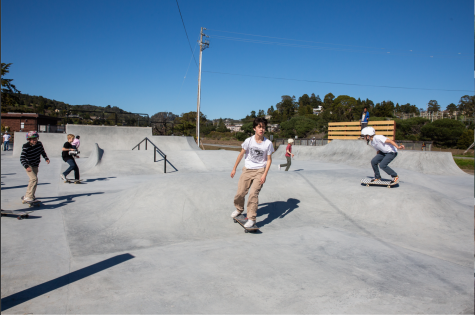 "Jake Moore and I were at the old MVMS skate park in seventh grade and were frustrated with the ramps and the terrain," Piombo said. "We thought about remodeling the skate park and Jake told his dad, Greg Moore, about the idea. Greg is on the board at Parks and Rec so he got it rolling for us."
After their initial pitch, Will Hutchinson, a co-owner of Proof Lab, expressed that he was more than willing to help. Moore and Piombo raised over $50,000, and the City of Mill Valley contributed an additional $50,000.
Hutchinson said he and his coworkers at Proof Lab wanted to help because of their love for skateboarding and their desire to make the park as accessible as possible to Marin's youth population.
"This is what we always wanted growing up," Hutchinson said. "When I grew up there were no skate parks in Marin, not a single park when I was in high school, so we would have to build our own ramps and it was always such a struggle to find something to skate."
With support from Proof Lab, the park was built and designed by local skateboarders Jesse McDowell, Matt Gadsby, and Clay Shank.
"Will called a couple of months after we finished the extension to the Bolinas park to ask if we could pull off another miracle with the budget they had. We ended up going over that budget in the end, but thanks to Proof Lab and extra donations they were able to cover the extra expenses," McDowell said.
The "miracle" was built, and everyone involved expressed pride over the result.
"The new park is breathtaking for middle schoolers and high schoolers. The concrete was awful on our old park and now the whole park is new concrete," Moore said.
"It's going to be really neat to see the kids in Mill Valley who skate the park … their rate of progression is going to skyrocket because of the park. You can go watch them getting better day by day," Hutchinson said. "[There are] a lot of challenging things in the park."
"I'm super happy knowing that upcoming skaters and current skaters will enjoy it and make the most out of it for a very long time," Piombo said.