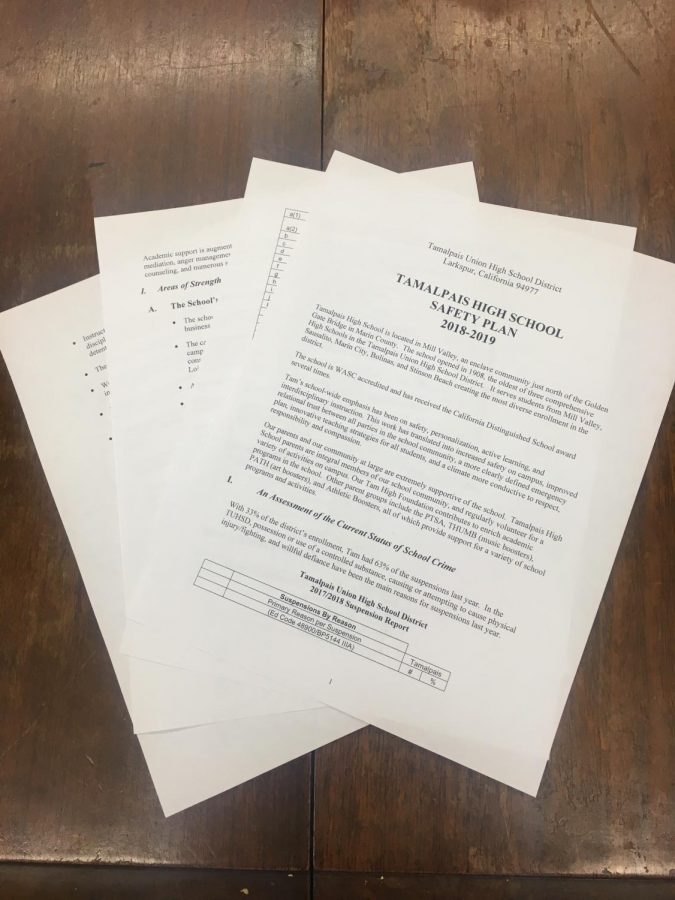 The Tamalpais Union High School District (TUHSD) board of trustees approved an update to the School Safety Plan during a meeting on Tuesday, February 26. The update consists of a new section on suicide prevention, along with minor alterations related to school board policy and the education code.
The added suicide prevention section focuses on multiple strategies used for "prevention, intervention, and postvention." Under the direction of district counselors and psychologists, the plan mandates that suicide prevention training be provided to district employees who interact with students, including teachers and counselors.
Minor changes to the clauses regarding sexual harassment, uniform complaint, child abuse reporting, and discipline also were added.
"The Comprehensive School Safety Plan is like a blueprint for how we keep the school community safe. It's less of a practical guide to use in an actual crisis and more of a compilation of all of the policies we have to keep us safe," district senior director of student services Wes Cedros, who drafted the School Safety Plan, said.
From this initial outline created by Cedros and his team, each individual school in the district will work on the plans with the administration, and more specifically the School Site Council, to tailor them to the individual needs and services of each school.