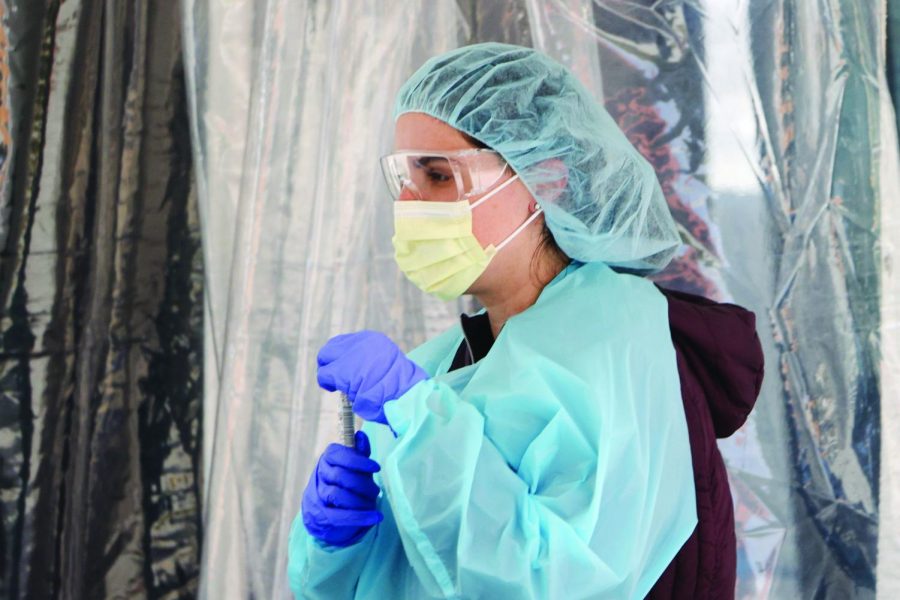 Mill Valley broke out in a roaring howl at 8 p.m. on March 22, and has been howling nightly ever since.
"I got on the porch and all of a sudden … I'm hearing the howls,"
University of California, San Francisco ICU nurse Tawyna Napoli said. "… Out of nowhere I got all choked up and crying right there on my porch. It really felt like it was the first acknowledgment [of the impact of the pandemic on healthcare workers]."
The howl started with a Nextdoor post by resident Hugh Kuhn suggesting that Mill Valley should participate in the #Solidarityat8 campaign, a movement to support essential workers during the coronavirus pandemic. Across the world at 8 p.m., neighborhoods have been clapping, banging pots and pans, singing, and, now, howling in appreciation of essential workers.
Park Elementary School student Emerson Mitchell has participated in the howl each night.
"[I'm howling] to make people feel like they're not alone," Mitchell said.
Howl participants can be heard all over Marin and beyond, as far as Denver, Colorado, according to Denver resident Shale Wong.
Residents are introducing variations to the nightly campaign, including horn honking and renditions of "The Star-Spangled Banner." The police had to draw a line at the fireworks that were set off one night, however. "Howling = Cool, Fireworks = Not Cool," the City of Mill Valley wrote in a Nextdoor post.
Beyond illegal activity, there have been criticisms of the howl. Some parents of young kids have requested to move the time to 7 p.m.
"There are some people that are just stressed by it because … it wakes up their kids and I feel for those people," Kuhn said. "But it seems to me the majority of people are actually enjoying it. It seems to be a bit of a release for people and a little bit of a feeling of 'Oh, there's people over there too, we're all in this together.'"