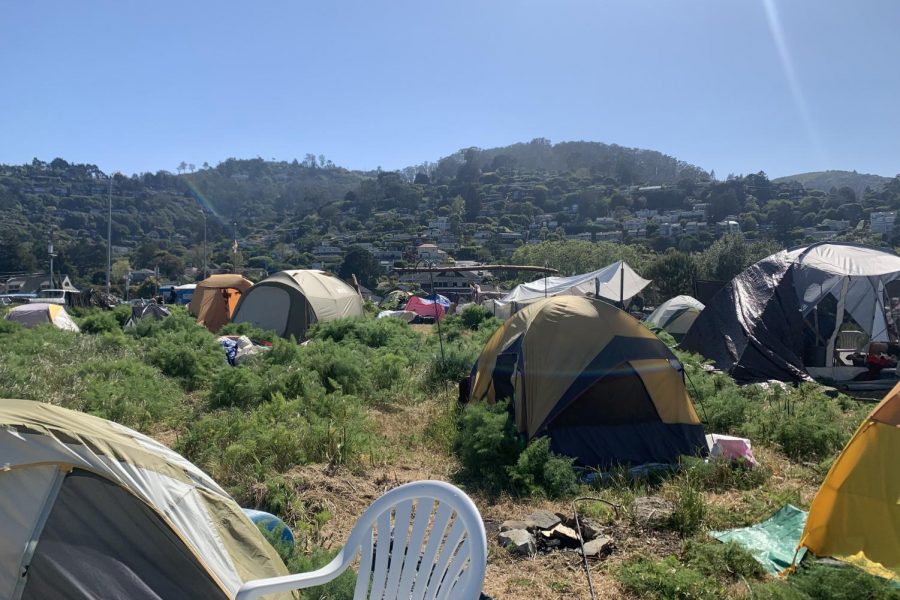 District Judge Edward Chen ruled on March 1 that a homeless encampment at Dunphy Park in Sausalito would be allowed to stay for the time being. The camp is populated with around 20 people and was started in late December of last year when one person set up camping gear in the park. 
"We appreciate the thought the judge gave his decision and the consideration he gave to the special circumstances created by the COVID-19 pandemic. The City of Sausalito has immense compassion for those who find themselves unsheltered, for whatever reason, and is committed to treating everyone in our community with dignity and respect," Sausalito City Council wrote in a press release on March 3. 
In the ruling, it was noted that banning day camping, which would force members of the encampment to set up and break down their tents and equipment each day, could expose them to a greater risk of contracting COVID-19. The tents have been set up six to ten feet apart and requiring them to move their shelter each day would lower their ability to remain socially distanced. Even if each camper could manage their own tent, moving the communal kitchen would likely require multiple people. Along with the kitchen, a handwashing station has been set up, and many nearby residents have donated food and other necessities to those staying in the homeless encampment, as was noted in the ruling.
"Everyone I know wants the residents in the encampment to have access to real, humane housing," Sausalito resident Sarah Alyward said. "And though I don't think Dunphy Park is a good long-term solution, no one is concerned about their presence now."
A number of the members of the encampment were displaced due to a recent crackdown on Sausalito's "anchor outs," which were largely unregulated boats anchored in the San Francisco Bay. Some people living on the boats had left them unattended for a few days and returned to find their boats claimed and destroyed. The boats had been located in Richardson's Bay Regional Authority (RBRA) jurisdictional waters and lost their legacy status, according to the March 1 court order.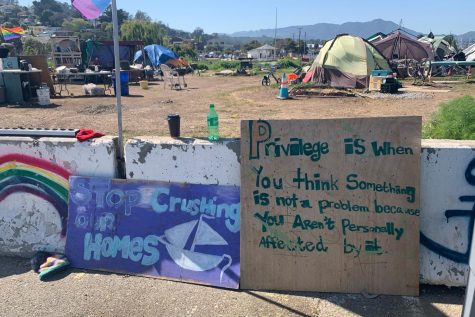 Prior to Chen's ruling, the city of Sausalito had a plan in place in February to establish a daytime camping ban and relocate the encampment to Marinship Park, which is also in Sausalito. The city was hoping to move the camp because they believed the proximity to Richardson's Bay and the lack of bathrooms and showers made it unsafe, according to the court order. However, the plan was discarded due to worry that it would put those living at the site at a higher risk of COVID-19 transmission. Additionally, there was an added health risk as Marinship Park is located next to a boat crushing facility where there is a danger of exposure to toxins from lead-based paints and fiberglass.
Unlike many other homeless encampments across California, there is not much of a safety concern other than COVID-19. The members are friendly and engage in group activities throughout the day, and did not seem like a cause for concern to Alyward, who has children that play nearby. "They are usually playing music, cooking food or playing card and board games … My kids don't go into the encampment but they go and play in Dunphy Park all the time and we've never had an issue," Alyward said.
The Sausalito City Council is looking for alternative housing options for those in the encampment, according to a March 12 update from the city.