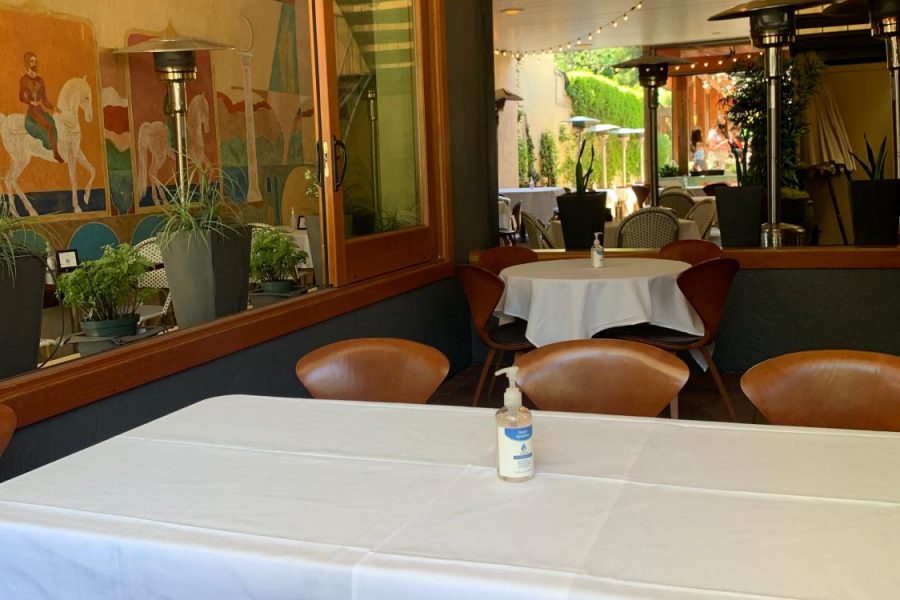 Marin County restaurants are allowed to reopen indoor dining at 25 percent capacity or with a maximum of 100 people, whichever is less, as of Feb. 23 in accordance with the state's tiering system. Marin's transition to the red tier also permits gyms, retail stores, places of worship, and other businesses to operate at a limited capacity. 
While the debate over which businesses can reopen continues, several studies confirm that indoor dining does increase the risk of community spread. According to the Centers for Disease Control (CDC), long dwell times and difficulty with maintaining distance in crowded bars account for just a couple of the safety risks that diners face. A study of infected patients under the age of 18 conducted by the CDC found that "Case-patients were more likely to have reported dining at a restaurant," either indoor or outdoor, than control participants. It is proposed that aside from the absence of masks, poor ventilation in indoor dining spaces may largely account for these results.
 The coronavirus has already taken a significant toll on the restaurant industry in the United States, which has made $240 billion less than it was projected to for 2020. "At first … we saw about a 85 percent to 90 percent drop in business," Manfred Mendez, general manager at Playa restaurant in Mill Valley, said. However, the allowance of alcohol sales and outdoor dining derived a greater profit than the reopening of indoor dining did a Playa."The first couple of weeks [after reopening indoor dining], what we saw was that most of our guests still preferred to sit outside," Mendez said.
On the other hand, several restaurants are relying on the extra seating that indoor dining adds to generate more business in the face of COVID-19's staggering economic burden. "The more tables we get, the more we can make, and the more business we can render," Marco Steineke, a former editor for The Tam News and employee at Pizza Antica in Strawberry Village, said. 
According to data provided by Marin Health and Human Services, it appears as though the downward trend in positive tests has remained consistent in recent weeks. "It's especially encouraging to see this progress as we move toward vaccinating essential workers. Adding the protection of the vaccine will help seal this progress for the whole community," Dr. Matt Willis, Marin County Public Health Officer, said in a Feb. 23 news release. 
"It's exciting … it makes a big difference when someone is walking or driving by, and they see our guests enjoying their meal … it's more inviting," Mendez said. However, he also expressed curiosity regarding how soon indoor dining could truly return to normalcy. It has been proposed that even after the pandemic ends, restaurants may adopt strategies developed in response to COVID-19 including stricter disinfection practices, QR-code menus, and more.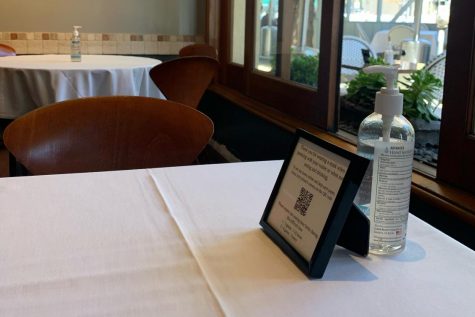 For now, MHHS and other health officials have emphasized that wearing masks and socially distancing must continue in order to keep cases low. Safety guidelines for each type of business are accessible to the public through the Marin Recovers website, and the restaurant guidance enforces the necessity of both masks and distancing along with several other suggestions. The CDC echoed this sentiment on their website, encouraging those dining indoors to "wear masks at all times, both indoors and outdoors, except when you are actively eating or drinking."
For a regularly updated list of Marin restaurants that are open for takeout, outdoor dining, and indoor dining, see here.