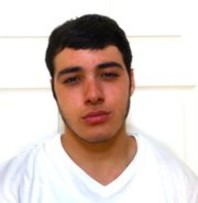 Local Bay Area rappers Brilliant and Timbalias have released a new song titled "Max Wade." In light of the publicity that Redwood High School senior Max Wade has recently received for various alleged illicit activities, the song "Max Wade" covers the bases of his illegal acts. The chorus repeats, "I think I'm Max Wade, Lamborghini. Pea-coat, black beanie. White boy I know you heard of. Front page [Marin] I.J., attempted murder."
In addition, details on the gun used in the drive by shooting, speculation about Wade's impending jail time, the type of guns found in his stash-house, and the volume of fake I.D.s Wade produced were all noted in the song. However, the accuracy of such figures is questionable, and their validity has yet to be confirmed.
The song has received over 3,300 views on YouTube alone, and has appeared on Bay Area hip-hop blogs such as ThizzlerOnTheRoof.com and BestInTheWestRap.Blogspot.com. Wade's sentence has yet to be determined, but the song composed about him will spread awareness of his crimes.