GALLERY: Boys varsity soccer defeats Montgomery 4-0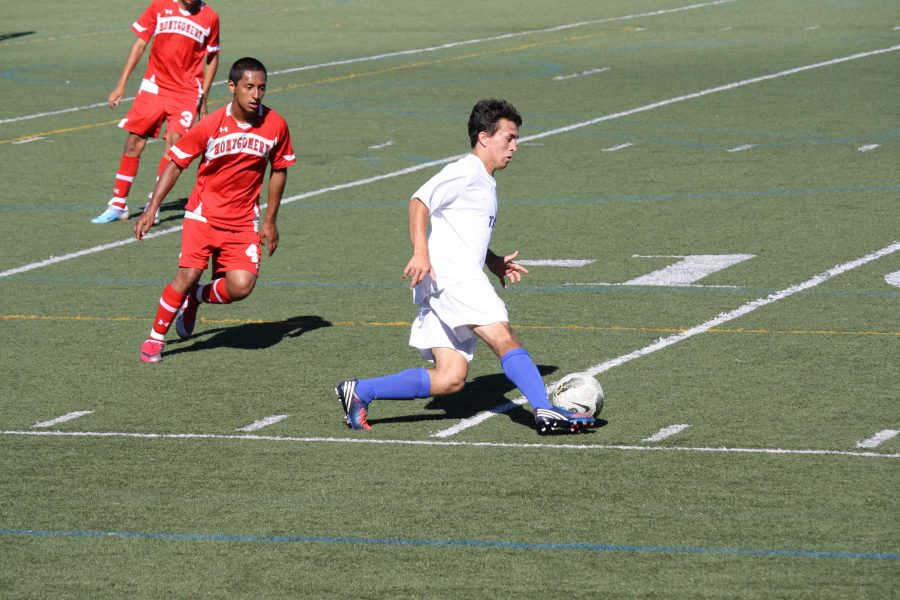 By Max Shulman
September 6, 2012
On Tuesday, August 28, the Tam High boys varsity soccer team celebrated a 4-0 victory over Montgomery High School. Senior Julien Melendez was responsible for two of Tam's four goals, "Since this was the team who beat us in last year's NCS final, we all felt quite satisfied with a 4-0 victory," he said.
In addition to Melendez's goals, junior Teddy Mauze and sophomore Ben Weinswig scored for Tam. "Everyone contributed in their roles, everyone stepped up and showed exactly what Tam soccer is all about. There was no individual hero, we all played a stellar game and put out a warning letting everyone know that Tam is looking to take every victor," Melendez said.
Photos by Kristie Lee.