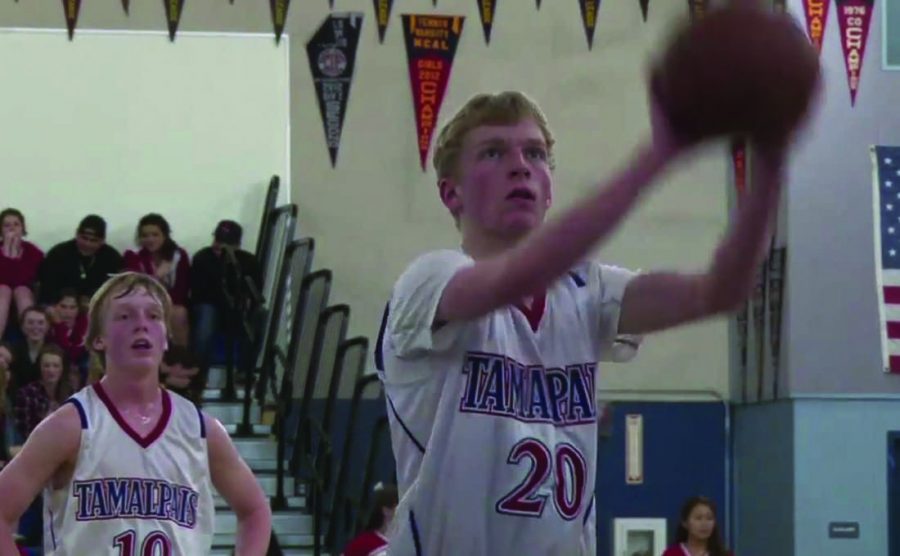 The boys' varsity basketball team has had a difficult season, plagued by inconsistencies. The team started off the season with an excellent 8-3 record. Despite losing eight of last year's seniors, Coach Michael Coffino was pleased with the team's preseason performance. "We had a strong preseason," he said. "We lost some valuable people but we have a strong junior class. They're learning how to play against tough competition."
The Tam boys opened the MCAL season on January 3 with a 65-64 win against San Rafael. Senior captain Lorenzo Jordan sent the game into overtime by hitting a three-pointer at the end of the fourth quarter.
"That game really got our team closer," said Jordan, who finished with 10 points in the game. Senior Brendan Austin agreed. "That specific game defined the season for me; it was…a great start [to] the season," he said.
Despite this beginning, Tam encountered a number of close losses in the games that followed. Injuries to key contributors Austin and junior Jack Elias also put the team in a difficult position. "We're obviously disappointed," Coffino said. "We started off with a strong preseason, but lost the five games in a row after San Rafael. These were games that…we should have won."
On January 31, Tam had a chance to secure an NCS playoff berth in their second matchup against San Rafael. Both teams got off to a slow start but Tam pulled ahead and maintained the lead coming into the fourth quarter. Despite three chances to win, the Hawks fell short by one point.
Jordan led the team through January, averaging 9.5 points, 6.3 rebounds and 2.3 assists per game. Junior Yoav Pantilat also contributed, averaging 8.7 points per game. Junior Anthony Mazzini, a Tam News Reporter, played a key role on the team as a defensive anchor.
The season will conclude on February 13th with a home game against Redwood.