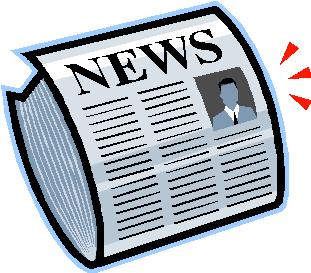 When I asked Ann Killion, a successful sports columnist for the San Francisco Chronicle, how she got into journalism, specifically sports journalism, she said, "Oh God, where do I even begin?" and spent the next 20 minutes or so detailing the roundabout story of how she got to where she is today.
Killion grew up in Mill Valley and attended Old Mill School, Mill Valley Middle School, and then went on to Tam. While at Tam Killion started covering sports for the Tam News. "I started covering sports because nobody really wanted to then and I thought it was fun, and a lot of my friends were jocks," Killion said. Killion also wrote an ongoing gossip column for her two years at the Tam News called the Cereal, which was very popular among the students.
After High School Killion wanted to keep writing in some capacity in college, so she pursued screenwriting at UCLA. "But you were completely separate from the rest of school in the film school, and I was really into studying philosophy and linguistics and English and mostly history," Killion said. "I was really in love with history. So I didn't really want to apply to the film school." After this change of heart, Killion applied to the communications major, before working in PR for a little over a year back in Mill Valley.
Killion then got serious about journalism and applied to Columbia's journalism masters program. "I only applied to Columbia. I wanted to live in New York. If I wouldn't have gotten in I don't know what I would have done," Killion said. "I was so happy, I was letting myself make a career switch."
When Killion was at Columbia she took a sports journalism class that set her career in motion. "I always loved sports. I always read the sport page first. I always thought it had the best writing, so when I went to Columbia I thought, why not try and focus on the part of the paper that I like the best," Killion said. "Luckily they did teach a sports class in the Spring and I took that. Me and five guys."
After spending more than two decades at the San Diego Edition of the LA Times and the San Jose Mercury News she got her dream job at the San Francisco Chronicle. "To write for what has always been my home town paper, even when I worked for the Mercury News, I never lived in San Jose. The Chronicle was always the paper that showed up in my driveway and so that's been fun. It's felt like a good fit. It's been really good."
This was Ann Killion's path to becoming a sports journalist. But others have had a different road. Al Stewart at Demand Media explains that Sports reporting is thought of as glamorous and exciting, but actually is a very demanding, high pressure job. "Success requires a sharp eye for detail, strong writing skills and, usually, an encyclopedic knowledge of major sports," Stewart said. "With perseverance and determination you can get your foot in the door, learn the craft, and demonstrate that you have what it takes to build a career as a sports reporter."
Donald Pillai lays out nine simple steps to becoming a sports journalist; be passionate about sports, read sports-related articles, write, get an education, join your school or college newspaper, become an intern, apply for an entry-level job, consider freelance writing, journalist training programs. These steps, however, are very generic and will not work for every person. In fact, Michael Madden, the founder of Sportscasters Mentoring Group, advises future sports broadcasters of a non-traditional approach that has worked for many: teaching yourself. Teaching yourself includes learning about different mediums from which to broadcast sports. "Podcasting, public access community radio/television, Internet radio, or buying brokered time from a local commercial radio station to produce your own show, are but some of the more popular self-taught broadcasting mediums you'll see people using." The trick is to get as much experience as possible actually broadcasting, not learning about broadcasting. On top of the experience you gain, you will continually network and meet people who may help you on your road to becoming a professional.
According to King Kaufman of the Bleacher Report Blog, "Journalism is a trade. It can be learned away from the classroom." Kaufman, speaking as a Sports Journalist,  went on to say that he in fact wishes he had taken more econ and statistics classes. Kaufman queried 54 fellow sports journalists and asked them what they had majored in at college. Interestingly, only four, or seven percent, had majored in journalism.
There are a myriad of ways to start your future as a sports journalist. There's the traditional route of going to college with a journalism major. Also an aspiring sports journalist can realize their passion after college and go on to get an advanced degree as Ann Killion did. Your career can fall into place without formal schooling through different career paths, or you can teach yourself by just doing. But the most important thing is that from an early age you need to be both passionate as a writer and about sports.
"If you want to end up as a sports journalist or, to be honest, any type of journalist, listen to the radio, watch telly, read the papers with as professional an eye as you can," said Nick Powell of Sky News.