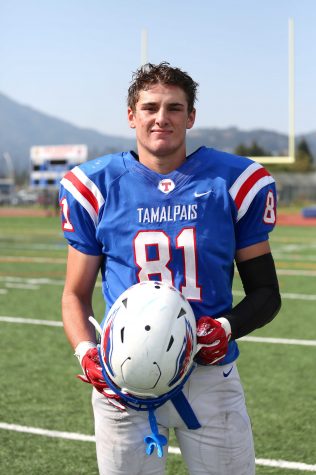 September 22, 2017
Once junior Sam Carlson steps out onto the football field, he's in the zone.  No matter the situation, he stays disciplined and poised to blow through the opposition's offensive line.  As soon as the ball is snapped, he jumps into action and spins around the blocker, hurtling himself into the quart...
March 28, 2017

Filed under Game Coverage, Sports
The boys' varsity Lacrosse team came up short against Las Lomas on March 24 at Tam. A close and competitive game throughout, Las Lomas ultimately pulled away in the fourth quarter, winning by a score of 15-10. The loss drops Tam to 4-3 overall. (2-2 in MCAL) "I'm encouraged to see how we battled ou...