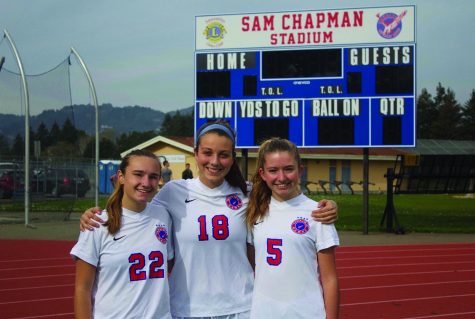 By Sophia Krivoruchko

March 13, 2018
On February 10th, Tam girls varsity soccer beat Branson 4-2 to claim the MCAL title. Leading up to the huge MCAL win against Branson, Tam trailed Branson by two goals. Both teams were tied 2-2 before advancing into penalty kicks, where Tam triumphed and won MCALs. "To come back and beat Branson afte...
By Connor Norton and Connor Norton

November 9, 2016
It seems that far too often having captains at the varsity and junior varsity levels of high school sports creates more issues than it solves. This could be due to a number of reasons: the team disagrees with the captain, the captain thinks they are a coach, or having a captain simply ruins the dynamic o...