By Celeste Moore

March 29, 2017
"Hot plate!" someone screams, flawlessly maneuvering past me in a choking cloud of smoke. I wipe a trickle of sweat from the back of my neck and instantly regret having worn a wool turtleneck on this Friday night. The phone rings incessantly, and the hostess next to me looks to me with pleading ey...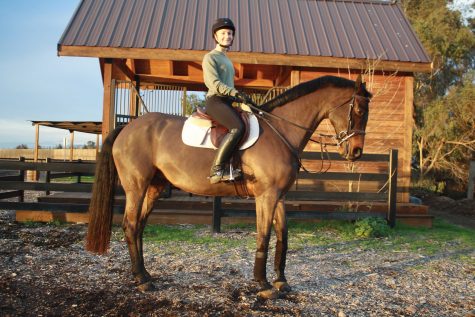 By Claire Donahue and Claire Donahue

February 2, 2016
In elementary school junior Grace Towle was a self-described "crazy, horse-obsessed girl" collecting tiny horse figurines and dressing in horse-patterned dresses. Today, Towle is an equestrian who rides four times a week at Sonoma Stables in Petaluma. "Going there usually entails me getting the ...