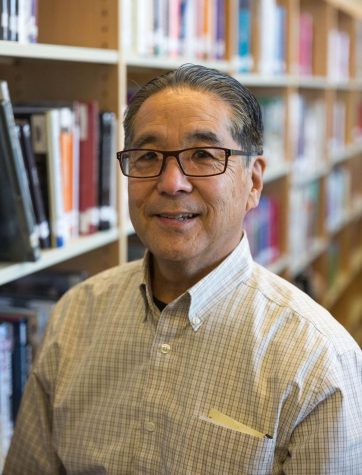 By Jack Loder

December 18, 2017
The Dos Equis Most Interesting Man in the World has company. You won't find him climbing the world's tallest mountain, or wrestling crocodiles in the Nile. He resides in the corner of the Tam library's back room, perched behind an awkwardly tall desk, making only his head visible to the seated...
By Maxine Flasher-Duzgunes

March 17, 2017
In November 2016, two battery-powered traffic signals, otherwise known as "Yacker Trackers®," were wall-mounted in each room of the Tamalpais Library to monitor noise level. According to Melissa Bowman, Head Librarian, "noise level was my biggest concern during tutorials." Hans Gotto, th...