By Elise Korngut

November 8, 2016
On November 8, Marin voters decided to use their tax dollars to continue to fund kindergarten through eighth grade public education in Mill Valley. Measure E renewed the parcel tax that passed in 2008, which accounted for nearly 20 percent of the Mill Valley School District budget. The Measure needed to p...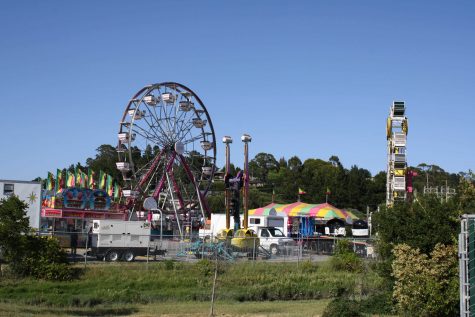 By Aaron Newman & Jackson Twilling

May 23, 2012
At 5 a.m. this morning, some early risers in Mill Valley may have noticed an unusual sight: a huge caravan of trucks, trailers and camper style vans parked in between Mill Valley Middle School and Friends Field, behind the Mill Valley Community Center. These vehicles brought with them a number of carnival rides including a Ferris wheel with a brand new $100...