By Jacob Swergold

May 29, 2017
Lizzy Labeeuw-Anderson "I struggled being sick early in the season, but I'm very happy with the way the end of the season went. I'm looking forward to NCS as an opportunity to race against some very talented girls and hopefully run a fast time." Kate Miekley "Overall, I'm really happ...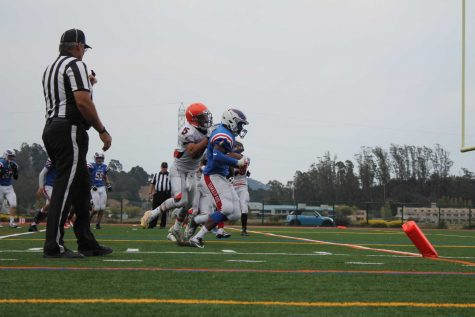 By Calvin Rosevear & Misha Krivoruchiko and Calvin Rosevear & Misha Krivoruchiko

September 21, 2015
BOYS VARSITY WATER POLO WINS AT ALHAMBRA The boys varsity water polo team won 22-10 at Alhambra on September 9, bringing their overall record to 2-0. They still have yet to play a league game. "[It was] an important NCS match," said head coach Bob Kustel. CROSS COUNTRY ATTENDS FIRST MEET ...