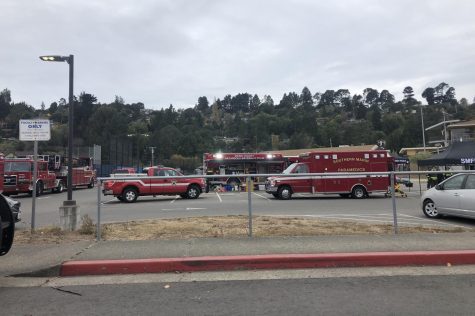 By Lucas Rosevear

November 26, 2019
The shelter in place was eventually lifted around noon.
By Megan Butt

July 20, 2017
An act of vandalism targeting Principal JC Farr with the use of profanity and racial epithets occurred at Tam High on the night of July 18. The graffiti was found on an exterior wall of Hoetger Hall, documented, and then removed, according to Farr. "It was derogatory words addressed towards me....
By Elissa Asch

April 3, 2017
Over the last few months the Marin community has experienced a sharp increase in anti-Semitic behavior. This behavior includes the drawing of five swastikas found at Tam, Mill Valley Middle School, the Mill Valley Community Center (MVMS), and the Safeway parking lot. "The Safeway incident involved a red swast...