By Marina Furbush

September 21, 2015
With the start of the school year there are a variety of resources, academic and otherwise, available to students at both the Tam Library and the Mill Valley Public Library (MVPL). Link Crew is running after school peer tutoring at the Tam library. The program is underclassmen-focused, although all grade levels are w...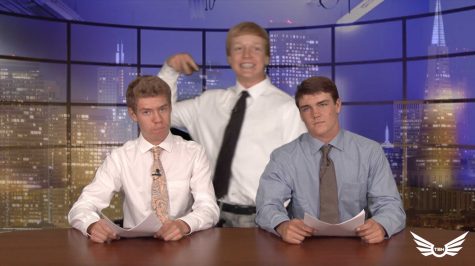 November 11, 2014
https://www.youtube.com/watch?v=CuU8jbEKVCA&feature=youtu.be Welcome to TBN's October edition of Month in Review, the show where we keep you up to date with the latest news at Tam. With Zach Thomas, Riley Kuffner, sports with Asher Wenig, and lifestyles with Raqshan Kahn.
By Marina Furbush

October 24, 2014
The Mill Valley Public Library is now offering its patrons free access to the premium content of the online test prep and homework help website Shmoop. "[Shmoop] is a website that has homework help for basically every subject a high school student might encounter," Young Adult Librarian Katie MacBride...