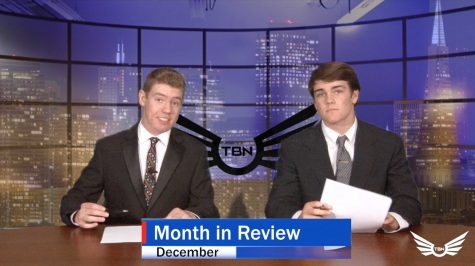 By TBN

December 19, 2014
https://www.youtube.com/watch?v=3zERvgo8h7k&feature=youtu.be Welcome to TBN's December edition of Month in Review, the show where we keep you up to date with the latest news at Tam. With Zach Thomas, Riley Kuffner, sports with Asher Wenig and Jessica Hudson, and lifestyles with Raqshan Khan.  In...
By Jackie O'Boyle & Max Shulman

February 14, 2013
Tam High's varsity wrestling team has made an enormous improvement in terms of skill, collaboration, and in matches won this season. Last year yielded a 2-6 record. This year, however, Tam is currently 3-4 in the MCAL season, with victories over both Drake and Marin Catholic. This season's team has a variety of new additions. Eight freshmen, three sophomores, one ...