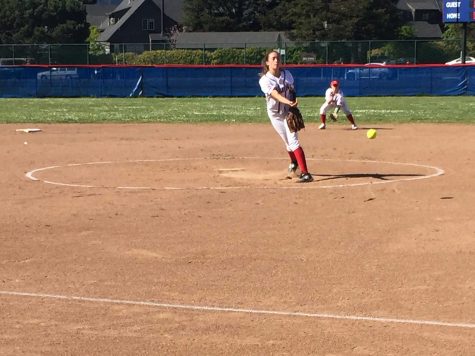 May 22, 2018

Filed under Sports
The varsity softball team will enter the MCAL playoffs in a good spot. Lead by a strong underclassman core of sophomores Sofia Piambo, Olivia Page, and Kassidy Stetler, the Hawks have managed a 10-6 MCAL record (as of May 10). "I'm very impressed with how much we've improved since the beginning of...
May 3, 2018

Filed under Game Coverage, Sports
Tam softball defeated Redwood 7-5 at Redwood on April 30, shaking up the standings heading into playoffs. "After the last play, our whole team began to jump up in the air and scream as loud as we could. We couldn't believe we had just beat Redwood... It was such an incredible game from Kassidy...