Leadership Sells Pajamas to Support Sophomore Class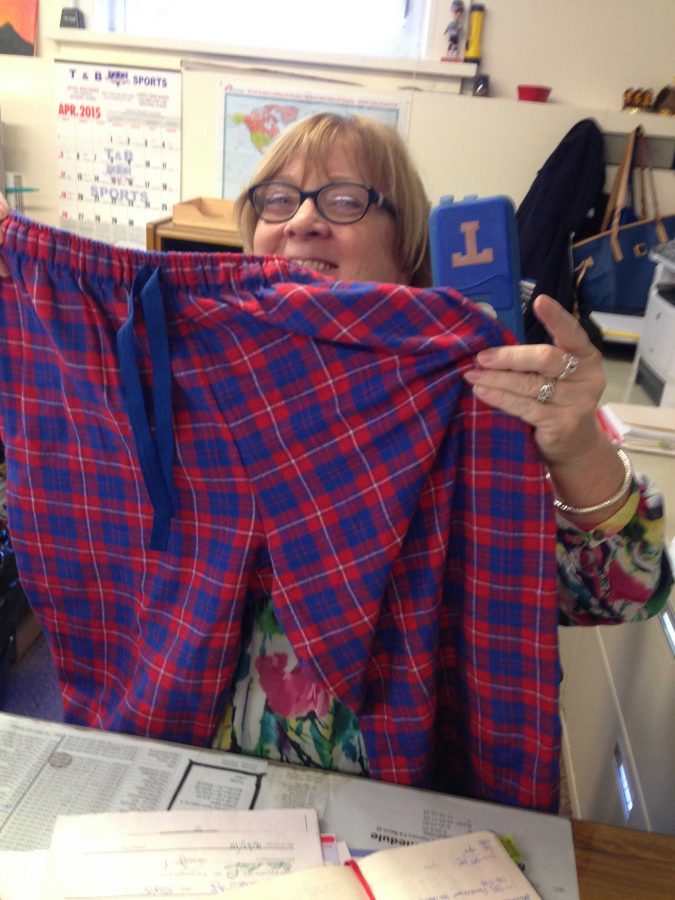 By Talia Wiskind
May 4, 2015
ASB Leadership began selling Tam pajama pants on April 27 to support the sophomore class.  "The sophomore class is quite behind in our amount of class money, so we've been brainstorming new, exciting ways to meet our budget goals, while providing merchandise Tam will be excited about," sophomore Vice President Eden Wetzel said.
Sophomore class president Jason Leung admits his class has struggled with merchandise ideas for the past year. "The new pajama pants are blue and red plaid that say Hawks down the leg. They are 20 dollars [the first] week and we will be passing around order forms if you'd like to buy them. They will be 25 dollars after."
Sophomore Treasurer Hayley Van Allen acknowledges the sophomore class is short of money. It might even be the class with the least amount of money in the school.
"We're constantly brainstorming and trying to come up with new ways to engage Tam kids, while raising money. Merchandise is the best way we achieve that. Also, who doesn't love a good pair of pajama pants?" Van Allen said.  She also mentioned that they will be selling phone cases for 5 dollars in the next few weeks.
"All of this money funds prom and other events for the students. The support makes all of these events happen. Please support our school and your grade, specifically the sophomore class," Leung said.
Wetzel and all of the other Leadership members say students are showing some excitement about the new merchandise. "These plaid pajamas are cute and a fun way to show school spirit," sophomore Lauren Richardson said.