WASC Accreditation Body Visits Tam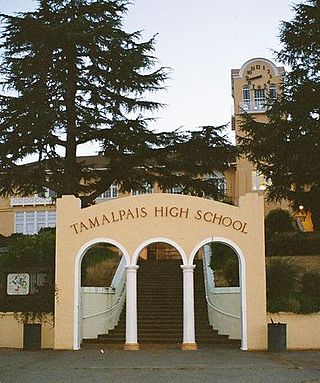 By Jessica Hudson
May 3, 2015
Hang on for a minute...we're trying to find some more stories you might like.
The Accrediting Commission for Schools, Western Association of Schools and Colleges (WASC) visited Tam April 21-24 to review the school. WASC's accreditation "assures the educational community, the general public, and other organizations and agencies that the institution has clearly defined objectives appropriate to education," according to their website.
Since October, the Tam site council has been working on a "self-study report," which identified areas of desired improvement, as well as looked at the strengths of the school.
"I think we were pretty reflective [with our self-study report]," principal Julie Synyard said. "[The WASC committee] agreed with a lot of our areas of growth and our areas of strength. So there wasn't anything shocking for their recommendations."
Tam was last accredited in 2007, receiving a six-year accreditation, followed by a waiver year. Schools can receive a one, three, or six-year accreditation, depending on the outcome of the self-study report and the consensus of the visit.
In an email sent to the Tam community on March 27, the three areas of focus or "critical learner needs" were identified. These areas are:
"The need to provide all students access to grade level competencies, higher level course offerings (AP and Honors courses), and college and career options in the 21st century.
The need to reduce the gap in performance between economically disadvantaged students, students of color, and the general population.
The need to increase achievement in mathematics."
"We went through a series of data reviews with our staff, with our teacher leader bodies and kind of poured through a ton of data," Synyard said. "We saw some discrepancies, and so that's the area that we chose."
WASC specifically looks at organization, curriculum, instruction, assessment, and culture and climate of the school within their report.
Receiving accreditation from WASC is crucial. "Accreditation is huge," Synyard said, "If a school isn't accredited, lower rankings, things like that, kids don't really want to go to a non-accredited school. For the high schools, it's really important. If we're not accredited, UC's will not recognize our course load."
UC eligibility is one essential of the accreditation. But, as assistant principal Leah Herrera added, "[WASC] also [says] whether or not our diplomas count. The UC is one issue, but if our diplomas don't count, that's the major issue."
The official WASC report is currently in draft form, but will be released at the end of May or June.