Late Night Food Spots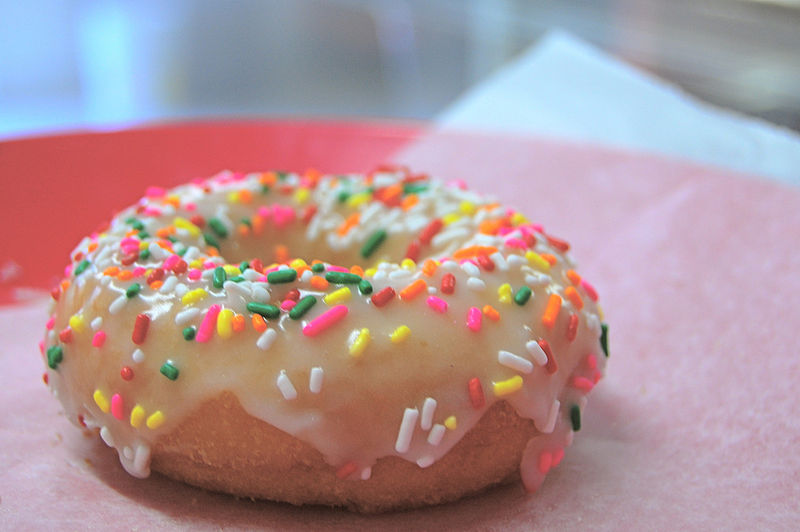 By Claire Donohue
May 27, 2015
Whether you're driving home after a long night, in search of a midnight meet-up spot, or desperately seeking a bite on the way to your four a.m. flight, restaurants open late into the night are essential. But since last years infamous closure of our beloved local Denny's, Marin has had a devastating lack of all night establishments. I've compiled a short list of joints that, although a drive outside Mill Valley's limits, will satisfy any late night craving.
Bob's Donut and Pastry Shop
1621 Polk St, San Francisco
Hours: 24 hours a day, seven days a week
Already a favorite among many Tam students, Bob's provides the best (and cheapest) late night donuts. Located in the always lively Nob Hill district, the hallway-sized establishment has a line out the door at any hour of the night. The treats range from 95 cents to just under three dollars. My personal favorites are the glazed cake donuts (fluffy raised donuts) and the french twists (a denser chocolate coated pastry). The deep fryers are bubbling all night long so there's always something fresh and hot sitting on the racks. If you're up for it, give "The Bob's Donut Challenge" a try. It consists of consuming the "world's largest donut" in under three minutes. The challenge entrance fee is seven dollars and includes both the giant donut and a drink. If successful, you'll walk out with a prized Bob's t-shirt.
2. DNA Lounge
375 Eleventh St., San Francisco
Technically, this one's more of an all ages nightclub and concert venue than a restaurant, but their mozzarella sticks are unlike anything you've ever tasted before. The DNA lounge, located in the SoMa neighborhood, has a sort of worn out young apartment feel, decorated with concert posters and well worn couches. A slice of cheese pizza is around three dollars (around four for a vegan option), and six pieces of mouth waters mozzarella sticks fall just under six dollars. The menu also includes salads, coffees, fries, oatmeal, subs, and hot wings. As a warning, if you're looking for a quiet sit down spot this is not it, nightly concerts go on both directly next door at DNA's venue, and just down the block at Slim's. You order at the counter and can either eat your food there or take it to go. It's a quick and lively comfort food heaven.
3. Mel's Drive In
1050 Van Ness Ave., San Francisco
I was hesitant to put this on the list given it's already thriving popularity among Marin teenagers, but for those who haven't been, it's certainly worth a visit. It's the priciest on the list by far, I recommend sticking simply to a milkshake and enjoying the vibrant atmosphere. They serve traditional diner food of every kind, from pancakes to burgers to chicken soup. The walls are decorated with all things 1950's, records, posters, jukeboxes, and neon lighting. Themed 1950's rock and pop music plays all night long, giving it an authentically vintage feel. Sadly, Mel's only provides their 24 hour service on Friday and Saturday night's. Prices for entrees vary from $12 to $24.
4. El Farolito
2779 Mission St, San Francisco
Located in the Mission district of the city, El Farolito is the ideal place for late night Mexican food craving. Although not technically an 24 hour establishment, it stays open until 2:30 a.m. every night of the week. Tasty for vegetarians and meat lovers alike, El Farolito specialties include enchilada plates, tostadas, and burritos. Smooth wooden booths line the hallway sized back half of the restaurant. Quick service, reasonable prices (around eight dollars for an enchilada plate and five for a burrito), and fresh avocados make El Farolito an unbeatable late night Mission style mexican restaurant.