Picus Enters the Political Arena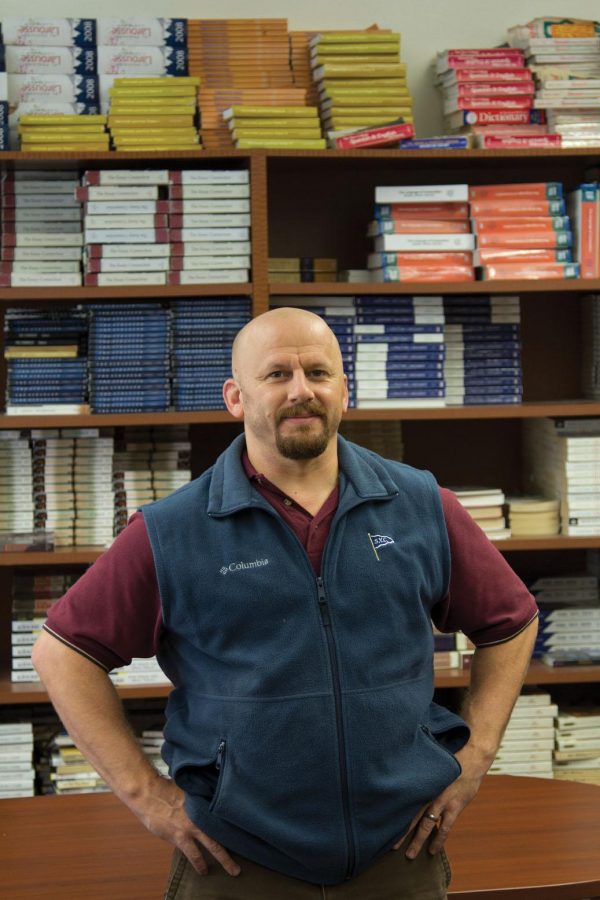 By James Finn
September 21, 2015
It's certainly rare to come across anyone who has written three books, competed as a professional martial arts fighter, worked as a wrestling and football coach, given lectures on cognitive physics, witnessed the carnage wreaked during hurricane Katrina, can bench-press 315 pounds, and has earned a degree from  Columbia. It's even more rare to come across someone who can say all of these things about himself and also happens to be a teacher. Believe it or not, resource teacher Preston Picus has done all of the above – and he hopes to soon add another title to that list by being elected as a U.S. Congressman.
Picus is running for a seat in the U.S. Congress's 12th District (which represents the San Francisco area), and he is set to square off against Democrat Nancy Pelosi and other Democratic, Republican, and Independent candidates on June 7th at the California open primaries.
If he receives the necessary votes at the primaries, he will move on to the November election with one other candidate (presumably Pelosi), which will determine who earns the congressional seat for the 12th District. He believes that the two-party system is "broken," and he will be running on the platform of a Progressive Independent. "I'm not affiliated with a party," Picus said. "It's my opinion that the Democrats and Republicans are both broken and that they're breaking our country."
Picus, who is exceedingly careful to make sure that he does not appear as though he is campaigning on campus, is as fiercely competitive and passionate about his current campaign as he was as a wrestler.
"I want to win," Picus said. "I want to go in and change Congress. I'm going to be largely ignored, it's going to be a hostile environment, but I'm prepared for that….I want to do that because I want to show people across the country that there's this perception that there's this sort of celebrity elite that is the only camp of qualified candidates for Congress."
Picus realizes that he will likely be criticized and scrutinized for his lack of a political past. "If you look at me on paper, I don't have any political experience," he said. " I've written a few books; I've given a few lectures on the relationship between cognition and physics; I've been a public educator for 10 years; I've done all these things, but I've not, you know, been in city hall playing politics. We don't need that….You say I'm inexperienced, I say I'm uncorrupted."
Picus hopes to show people in California and across the U.S. two things about the political process. First he wants to prove that money is not necessary to achieve victory in the political arena` (he is accepting a maximum of $540 from each of his prospective donors, when he could accept as much as $5400, and he doesn't go near super PACS (political action comitees)). "My tagline is 'let's get in a fistfight with corruption,' and that's what I want to do," Picus said. "My hope is to show people that I'm going to win on small money, I'm going to spend way less than my opponents. That has been massive. I mean, I've had millionaires give me $540, I've had kids out of college give me $540. So everybody's in the campaign. I'm hoping that people can see you don't need to run on the big money."
Second, Picus hopes to show that any intelligent, hardworking American citizen can and should run for Congress. "We don't need life-long politicians," Picus said: …."You can be a regular person [and run for Congress]….If you're a person who's been successful as an engineer, if you're a small business owner, if you've got a background in anything, we need people like you to run for Congress. We need more regular folks who aren't interested in life in D.C. running to be our representatives. That's what was intended when our founding fathers wrote the constitution, and even if you don't agree with the origination of the constitution, that's what we need for a good and healthy democracy, and that's what we're missing."
Although his political campaign has consumed much of his time lately, Picus says that he has no desire to be a politician long term – teaching is the job for him. He does not view himself as an aspiring politician, in fact, but as a "public servant." This title is appropriate, given Picus's explanation for his interest both in teaching and in politics: he says he has a deeply-rooted desire to help humanity. "I've been concerned about the human race for a long time," Picus said. "I've been deeply concerned my entire life about helping humanity."
Picus's commitment to his students stems from this idea.  "I'm a teacher because I believe that if I can influence some kids into making good decisions, that has sort of a refractory experience," Picus said.  "If I can teach you and other kids, and you'll all go and make good decisions, and you'll all go and tell other things to people, that will sort of mushroom."