Board Elections: Michael Futterman Profile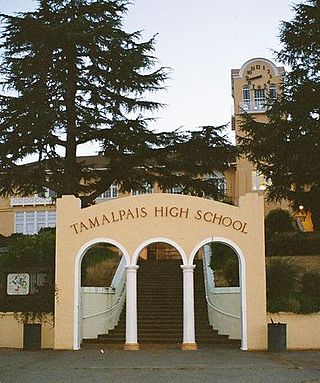 By Samantha Locke
November 6, 2015
Michael Futterman is running for the single available two-year position on the Tam Union High School District board. He is an attorney practicing law in San Francisco and has previously served as a trustee in the Larkspur- Corte Madera district. A little over a year ago, Futterman was appointed to the Tam board. "When a vacancy opened up in July in 2014… a lot of people asked me to consider applying for the Tam position," he said.
Futterman is proud of the TUHSD in general. "I'm a big, big, supporter of public education," he said.
He also mentioned that, "One thing that I'm really excited about is the new leadership team." He said he is particularly looking forward to working with superintendent Yoshihara.
Futterman sees the school board as an important part of the community. "We're in charge of budgets, we set priorities, and we set the goals, we work together with staff to set goals for teaching priorities for the district… we also hire the superintendent," Futterman explained. He added that, "We have a responsibility for all students in the district.. for those students who are stronger students… we need to make them better students… we want to able to provide support for the [weaker students] to give them what they need."
This is important, because Futterman believes that support is necessary. "We need to contribute to the wellbeing of the students. We need to help the students grow and create a supportive environment to help students thrive," he explained. He said the most important current services are Link Crew, Peer Resource, and anything else helping support students emotionally. Futterman added that "[Emotional and academic support] are two areas that we try to focus on."
According to Futterman, he is aware of the issues facing the district. "One challenge that we have is we have an achievement gap," said Futterman. "I'd like to help provide support for students that will help to close that," he suggested, mentioning both academic and emotional support for students. Another challenge, in Futterman's view, is student body growth. "There are more than 100 more students at Tam this year then there were last year," he explained. "We've hired more than 30 new teachers [in the district] last year," he said. He continues to say this is a challenge because this creates a strain on administration trying to maintaining the district budget.
Futterman has a plan in mind to keep his seat on the board. "I'm trying to speak with as many members of the Tam district community as possible, listening to their concerns," Futterman said. He also stated that he is willing to work with his board colleagues to achieve a better TUHSD.
Futterman believes he is more qualified for the position than Nagle. "I have much more experience serving as a trustee," Futterman said. He went on to say that he has lived in the area for 25 years and is the parent of three TUHSD students. "Frankly," Futterman said, "I know a lot more about what's going on in the district than he does."
Even with this sentiment, Futterman is not certain about his chances with the district.