The Q & A: Jackson Hettler (Tam Water Polo Record Holder)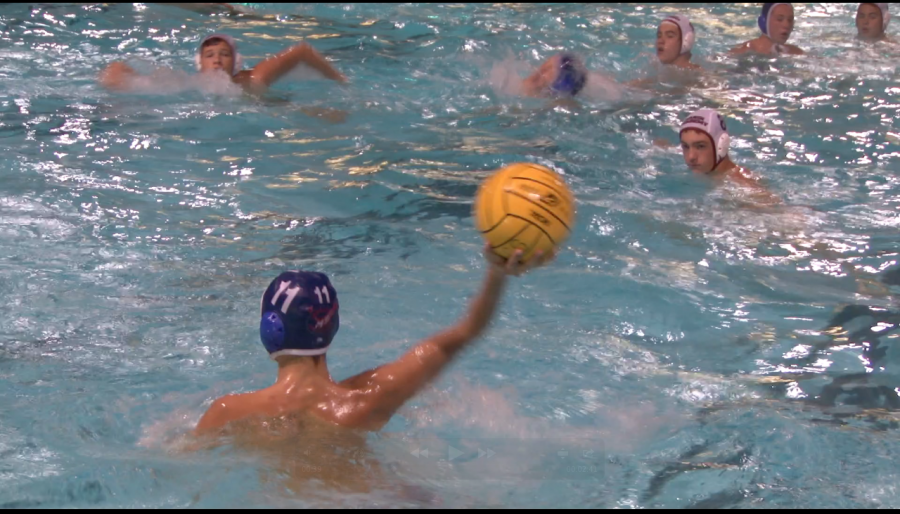 By Franny Kiles and Franny Kiles
November 27, 2015
Senior Jackson Hettler has been playing varsity water polo since his freshman year. He hopes to continue pursuing water polo in college.
Q: How does the water polo team is compared to last year?
I think we've improved tremendously because we have a lot more kids for one, and a lot more depth. [We have] a lot more people who can do a lot of different things and a deeper bench…We've kind of improved all around because last year was a building year and this year we're really working hard.
Q: What were the highlights and challenges from this season?
Well over the season we've had a lot of really close games, like a lot of games we've lost by only one goal and a lot of games we've won in sudden death or overtime. We beat Justin Sienna in overtime and we beat Marin Academy in overtime. The challenge [this season] has been… incorporating everyone because not everyone is friends or knows each other well. The challenge has been getting everyone to play together as a whole team.
Q: How have you improved as a player since freshman year?
I think I have been focusing on fundamentals. I think I've improved by trying to be…a well-rounded player. Right now I'm trying to improve my defense because that's what I hope to be playing in college. So I am trying to focus on fundamentals and being well rounded to help the whole team.
Q: What Tam water polo record did you break?
I broke the all-time Tam scoring record, well last year actually. Max Sieck, who played at Tam six years ago, he held the most goals scored and I broke that last year. But Connor King who is a freshman, is going for that record, so I've got to keep scoring.
Q: Are you being recruited for college water polo? What schools are you looking at?
Yeah. I'm looking at Cal right now as my number one, and then University of the Pacific is number two, and they're both D1. And then Whittier in LA which is D3. So yeah I've been talking to a lot of coaches and my goal has always been to play division I water polo. That's where I think I'm going, so I'm happy about that.
Q: Are there other strong younger players?
In the years I've been playing it's always been a couple kids who really stand out and we have a decent team and this year [there's] a lot of depth. We have Connor King and then we have Cian Concannon who is also really strong. He's a good player, and then we have Connor Norton who is a junior who can shoot really well and then we have Yonni [Herner] who is also up and coming. Kevin McDougall's really good too. Nate Gelbach. Kevin Lee. We just have a lot of players. We have me and Gavin Sakamoto and Nic Rago and other seniors and then we have a lot of kids who are coming up also so it's a combination [of players].