Girls Varsity Basketball Beats Livingston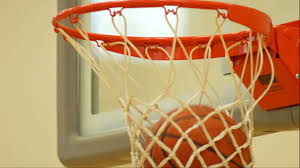 By Blake Killingsworth and Blake Killingsworth
December 6, 2015
The girls varsity basketball team maintained a comfortable lead throughout Friday night's home game on December 4 and defeated Livingston by a 26-point margin, winning 71-45. Tam shot the ball well and punished the opposition by forcing turnovers and converting on fast breaks. The leading scorer for the game was junior Megan Lee with 18 points. Additionally, junior Jaiana Harris and senior Amari Allison each contributed 12 points. Allison also recorded a team-high ten rebounds, followed by sophomore Ruby Bowser, who had six. Other notable performances included Lee's five steals and junior Katie Sowerby's 11 assists.
Head coach Michael Evans was happy with his team's performance. "I think we played well," said Evans. "We're trying to work on our defense, we've got some new players that are trying to learn the system and we're trying to teach them how important defense is…[Livingston] came in here last year and beat us by 2 points so we knew they could shoot the ball well and they shot the ball very well and we just want to make [our team] finish games. We got a lead and we kept building on the lead, and we executed pretty well. I feel pretty good about where we are right now."
Tam looked like that strong-finishing team tonight, taking an early lead and never looking back. They passed the ball well in the first quarter and found holes in the opposition's defense, which allowed for a series of easy layups. The only thing that kept Livingston within striking distance was their three-point shooting. Livingston's freshman Annie Winton especially helped her team out by going three for three on three-pointers in the first. But while Livingston relied on shooting from deep, Tam's guards led an efficient offense and enabled them to get quick points on layups. Tam took a 39-21 lead into halftime, and returned with the same eagerness that they started the game with. They slowly built their lead, and just over halfway through the third quarter, Tam scored nine unanswered. They went into the fourth quarter leading 59-35, and after a pair of three-pointers by junior Taualee Lepolo, Tam stretched its lead to a game-high 32 points. The team finished the game with consistent play and proved that it could maintain a high level of play throughout the entirety of a game.
Evans was encouraged by tonight's performance and is confident that Tam will be successful this season. When asked about the outlook for this season, he said, "We feel pretty good. We have 3 returning all-league players and then we got the transfer from Redwood that was an all-league player as a freshman, so we feel pretty good. We have a good nucleus." Evans complimented all of his players on their role in tonight's win, and seemed excited about the team's potential.