Young Entrepreneurs Prize Offered to Students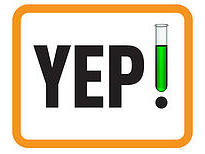 Submissions for the annual Young Entrepreneurs Prize (YEP), which recognizes the business ideas of high school students, will be due on January 11. Any student with an entrepreneurial idea can enter.
Junior Miranda Church, Tam News editor-in-chief and junior Raqshan Khan, and Tam News reporter and senior Kevin Lee teamed up to win third place last year. They proposed a company named Code-Arc, which would create affordable websites for local businesses. "We're all interested in coding and we felt it was something that was needed in Marin," Church said.
There are three rounds of selection: in the first, teams submit a video with an outline of their idea. If a team makes it to the second round, they meet face-to-face with Mill Valley Labs members . The final round is a presentation of the remaining groups. "It was really cool watching other people's presentations because they all had really different ideas and were going about it in really different ways," Church said.
Church's team plans to recruit more people and contact small businesses in the area that could use websites. However, they haven't put their prize money to action yet.
Through the contest, Church gained some insight into the business world. "I learned that apparently in business it's a lot more than just your idea," she said. "They take into account your presentation and the profitability of the thing, it's a lot more than just, 'this is an interest of ours and we're really into coding. It was kind of a look into the business world."
Church has advice for future applicants. "Listen to [the judges'] feedback and stay organized. Really target your idea on something. You don't want it to be broad, you want to have a tagline," she said.
According to the Mill Valley Labs website, $5,000 are collectively awarded to the winners, as well as other prizes including introductions to investors and 10 hours of consulting with Mill Valley Labs members.
UPDATE: As of January 26, the deadline has been extended to March 31