Committee Designs Wellness Center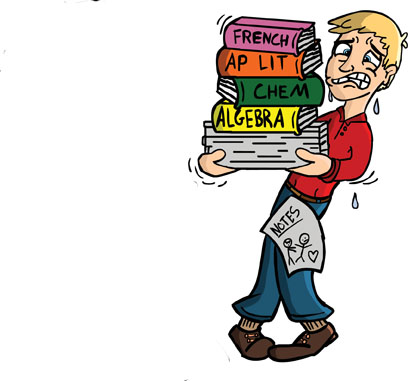 By Danielle Egan
March 7, 2016
Hang on for a minute...we're trying to find some more stories you might like.
With the goal of tailoring a counseling plan to the needs of the student body, the Health and Wellness Center Committee is hard at work assessing student concerns and designing a plan that suits them, having had its third meeting on Wednesday, February 24 during 5th period.
Whether or not there will be a Wellness Center is still up for debate due to the scarcity of funding in the district. "The board and I recognize that the social and emotional health and well being of our students are important…[but] we have fiscal problems ahead of us," Superintendent David Yoshihara told the Marin Independent Journal on February 24. Nonetheless, the Committee continues to design the potential Center.
The administration and students on the Committee believe the Center is a highly beneficial addition to the counseling program at Tam. Committee member and Assistant Principal Brian Lynch explained his reasoning. "I'm learning that as accepting as people are of each other and themselves, our students continue to struggle with their emotional health and substance use and that we lack in providing services," Lynch said. "As an administrator I then see the impact on academics and performance."
The Committee is composed of students, parents, staff members, and the coordinator of the Redwood Health and Wellness Center. "Although I'm the administrative point person, I'm trying to have an authentic process where students, parents, and teachers are taking leadership on making this happen," Lynch said. "Because we're here to serve the students and parents and so we want to make sure that they're owning what we end up producing."
Students were originally recruited to the committee through the Leadership class, but were later targeted to have a diverse group of students from every grade, old and new, and living in a variety of areas.
Parents at Redwood High School first brought forth the idea for Health and Wellness Centers in the Tam District, having researched those around the nation, particularly in the San Francisco Unified School District. As Redwood established its Center this year, Tam and Drake High Schools are working towards implementation.
Tam's Wellness Center may have similar aspects to Redwood's, according to Committee member and junior Emma Weinswig. "We're not sure exactly what it's going to look like now, but at Redwood it's a space where students can go to get counseling for emotional problems, advice, support, group meetings, to just read books and pamphlets about specific things, [and] to get tea and relax," she said. "It could be something like that at Tam but there'd be specific, new hired therapists or counselors to help the students."
However, Lynch stressed the importance of making a program that was customized to Tam students. "We're really trying to be deliberate about not creating a cookie cutter program, we're looking at assessing the needs of our students' physical health, emotional health, substance use and abuse, and reproductive health needs and then determining what current services and programs we have and what we want and need to fill in the gaps," he said.
Weinswig also sees the impact this Center could have on Tam. "There's a lot of people who are struggling, especially this time of year when people get busy, and stress can hide in a lot of issues for people," Weinswig said. "Part of the culture growing up in Mill Valley is individual success, we're just sort of taught to go out in the morning… and not acknowledge if something is wrong. So I think something we need to work on is asking for help and students can ask for help if help is there."
So far the committee has found that students want to learn more about health and wellness in the classroom, not just as a separate center. And given the growing enrollment, Lynch is unsure whether the Center will be a stand-alone building or just a series of programs- it depends on the district's support and available funding.
To gain additional input on the Center, the Committee plans to release a survey that will assess the concerns of the Tam community. Lynch predicts that with a couple more Committee meetings and the compilation of the survey data, the Committee will be able to finalize its plans, hopefully securing funding in the spring to have it open in the fall of next year.
After the overall structure of the Center is designed, the Committee plans to break up into focus groups, bringing in additional students. When the Center is complete, the Committee may or may not continue to meet.
"If Tam was a welcoming environment aware of the importance of mental health and not just a school where you went to learn, it would be a safe place," Weinswig said. "I think the Health and Wellness Center would spread through the culture of our school, it wouldn't be just a room, it would impact the entire student body, it would raise our morality."