Hungry Hawk Opens New Salad Bar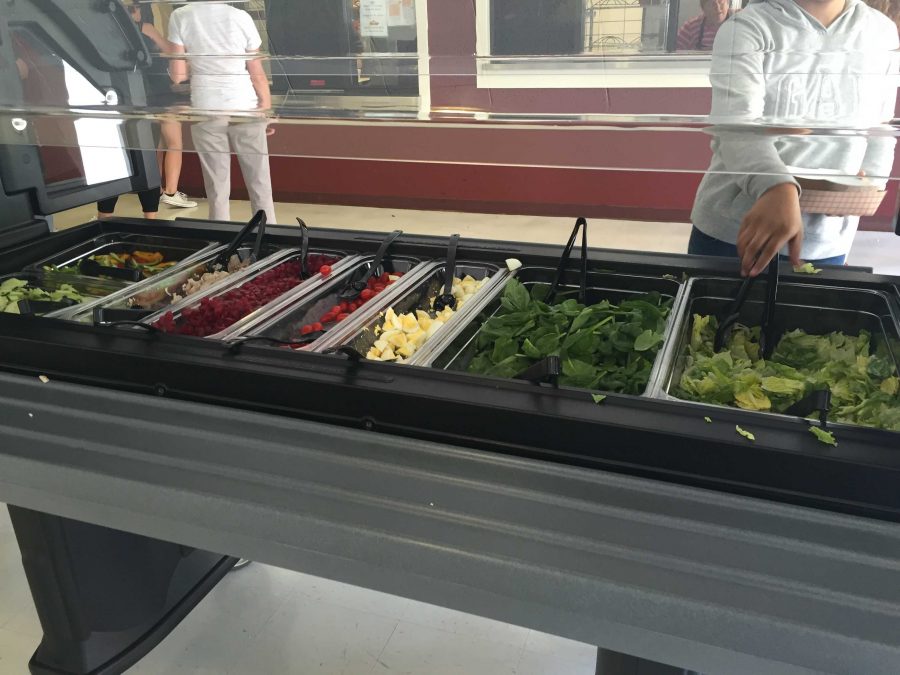 By Marina Furbush
May 19, 2016
The Hungry Hawk had the Grand Opening of its new salad bar on Monday, May 16. Created by the TUHSD Nutrition Services with the support of the Tam High Foundation, the salad bar aims to expand the lunch options available on campus to students.
"I think that good nutrition is paramount for your growing bodies and minds," said Tam High Foundation Board Member and Tam parent Eve Wirth, "I think that if you eat well then academics will follow. Having a good lunch is really, really important. Having a salad option, so that you don't have to go down to Whole Foods, which is really expensive [is important]."
Students appreciate the new lunch option. "It's really nice to have an abundance of healthy options here at Tam to cater to everyone's needs." junior Isabelle Reich said.
Senior Hannah Knotter agreed. "I always spend a lot of time going to lunch, so it's nice that healthier food options are right by the cafeteria," she said. "I can just zip through the line and get good food."
One goal for the salad bar is to transform the student center into a communal gathering space. "We've always had a lunch program so we're just kind of revamping how we distribute the food," said Elena Dibble, Director of Nutritional Services. "We're hoping that with the salad bar, it [will] increases consumption of fresh fruits and vegetables and also bring more kids in and help create more of a community here at Tam."
Community is also important to Wirth. "When we remodeled the student center three years ago….the idea [was] to try and make it more of a central hub for [students]. And putting the salad bar in was one of the last pieces that was my dream," Wirth said.
The salad bar is available every school day at the Hungry Hawk. It costs $6.00 for students and $6.50 for adults which includes a salad, an entree, and a drink.