FCMAT Reports Sausalito District Bias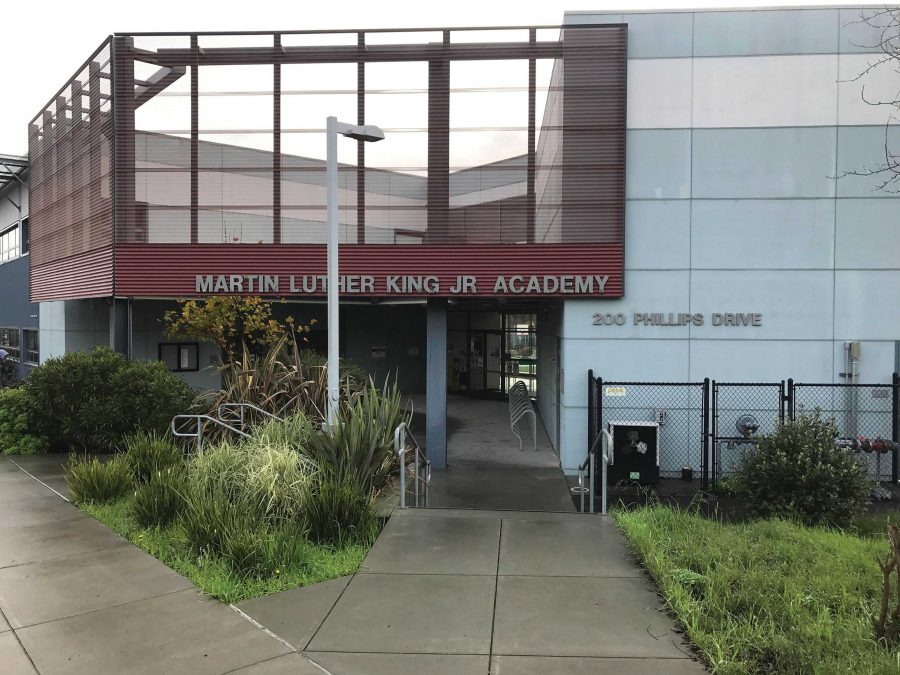 By Maddie Asch and Danielle Egan
December 15, 2016
The Fiscal Crisis Management Assistance Team (FCMAT), a state resource team that advises school agencies about their fiscal and management responsibilities, released a report on August 10 concluding that the Sausalito Marin City School District Board (SMCSD) is favoring charter school, Willow Creek Academy (WCA), over Bayside Martin Luther King Jr. Academy (MLK) and recommending multiple changes to the District to improve educational problems at MLK.
MLK is a kindergarten through eighth grade school with an estimated student enrollment of 144. WCA, the other school in the SMCSD, has an approximate student population of 404.
Commenting on the report, Marin County Superintendent of Schools Mary Jane Burke said, "I value very much the information that [FCMAT] provided. I consider, at this point in time, the report to be accurate and I support it."
The FCMAT report, requested by Burke, accused the Board of of favoritism in directing funding towards WCA over MLK, aided in part by the fact that several board members' children attend WCA.
The District responded to the report's allegations in a public letter. "Over the past four years, some budgetary cuts have unfortunately been made to Bayside MLK; however, they were the product of the District's careful management of a significant funding challenge not because of District favoritism," the letter stated.
The FCMAT report also found an alleged breach in Board Policy 210, which states, "Equality does not mean treating everyone in the same way. It means doing whatever it takes to get everyone to the same place."
Regardless of whether there is district favoritism, there is an achievement gap between students at MLK and WCA, according to 2015 state common core testing results.  The data shows that the portion of MLK students that met or exceeded state standards was 22 percent in math and 18 percent in English, while WCA's test scores showed a 40 percent proficiency in math and a 50 percent proficiency in English.
Burke believes that this achievement gap is caused by the absence of funding and resources, attendance issues, a lack of teachers, and teachers without appropriate credentials.
These problems, along with the lack of funding in the District, has created an absence of teachers at MLK and huge teacher turnover.  The FCMAT report stated that, "as enrollment decreased, the district has reduced staff." According to MLK sixth grader Tavian Crisp, only one of his teachers has stayed throughout this school year. One math teacher said to his students, in Crisp's words, "You guys don't deserve no one to be here and I'm quitting," before walking out during this semester.
A teacher at MLK, who wished to remain anonymous for fear of the board's retribution, described the situation that students face. "I would say that if one word described the emotional state of our students, I would say that they're traumatized," the teacher said. "Many [students] come to school for a sense of stability. Many of them don't get it at home…And it's hard to do that when there's so much turnover…We replaced all these teachers that should not have been replaced."
The district responded by claiming the report was biased and inaccurate. "The FCMAT report presents WCA as a school for white, wealthy Sausalito residents. In fact, roughly equal numbers of students from Marin City attend WCA and Bayside MLK with a tremendously diverse population. About 50 percent of WCA's 404 enrolled students are also high need. Regardless, the data confirms that the District has consistently treated Bayside MLK with care, attention, and concern," the district added.
According to this district response, state ordered increases to the Local Control Funding Formula, a piece of legislation that helps create funding plans for different county offices of government, has been one of the larger challenges facing the District in regard to funding MLK. The increased funding mandated is distributed based on average daily attendance in schools. The already much larger student population at WCA paired with large enrollment growth at the charter school has led to an increase to the overall funding it receives. Other challenges that have affected the district's funding are the end to multi-year grants that had previously supported programs at the school and a raised property tax.
Recent board elections resulted in the reelection of Caroline F. Van Alst and the election of Debra Turner. According to Burke, the new board is "aligning their resources so they can make different decisions." In addition Burke said that the new superintendent William McCoy, who began in August, has already reached out for extra support from her office.
Burke announced an action plan during a public meeting on December 13 to, among other things, implement FCMAT recommendations. "Part of [moving forward] is going to be doing the best job possible on the utilization of existing resources so that's one thing, in other words what money is here right now, how is being applied and deployed on behalf of the kids," Burke said. This plan with be implemented through the combined help of McCoy, Deputy County Superintendent of Schools, Terena Mares, and Dr. Walt Buster, a retired school administrator.
At the meeting, Burke explained, "This action will be a cooperative effort to address issues that have developed over many years and have been without lasting resolution…It is about students who deserve an immediate and enduring resolution that ensures their opportunity to receive a quality education."