Substitutes Seek Better Pay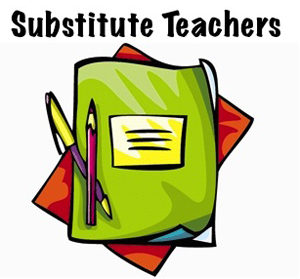 The Tamalpais Union High School District (TUHSD) will not be raising substitute teacher salaries, after a group of substitutes requested the district to consider the matter.
According to Assistant Superintendent Lars Christensen, the district is currently negotiating wages with its own employees and therefore can't consider raising substitute wages.
"We would want to first conclude negotiations with our "in house" employees before considering a pay raise of any sort with persons we contract with for a service (like a substitute teacher)," Christensen said. "…We are exceptionally fortunate to have access to the level of quality we have in our substitute teachers.  I understand they want a raise.  So do our employees (teachers, administrators, clerical support, custodial support, etc.). We need to settle with them first."
Substitute Jes Richardson is the spokesperson for the "Sub Club" a group of substitute teachers that are working to increase their pay. He sent a letter on September 26 to the Tamalpais Union High School District (TUHSD) Board of Trustees.
"Our district prides itself on great programs for students and student centered work, however, our subs are not paid a competitive rate," he quoted a Drake administrative assistant as saying in the letter. "…Due to our lower pay, the sub pool we are working with is small and often unreliable."
Social studies teacher Matthew Tierney has noticed the impact of an unreliable substitute pool. "If we paid substantially more, we would probably more often get subs," Tierney said. "And at this point we are in dire need of subs, regardless of quality."
"Tamalpais district teachers receive the highest rate of pay in Marin and substitute teachers the lowest." Richardson wrote in the September 26 letter. TUHSD pays $120-140 dollars a day, depending on how many periods worked. In addition, according to Richardson substitutes often don't know in advance how many periods they will work at a TUHSD school.
The district hasn't ruled out a pay raise in the future. "Once we settle with our aforementioned bargaining groups and administrators, we may choose to consider revisiting substitute teacher compensation," Christensen said. "To date, no decision has been made in that regard."
Tierney believes that raising wages would be beneficial. "I do think we should raise the money for subs," he said. "Because we can't have the situation where every morning the administrators are looking for people to sit in on people's classes. [Teachers] have free periods because we're supposed to use them to prepare for class…we're not supposed to be sitting in other people's classes."