Mock Trial Wins County for 22nd Consecutive Year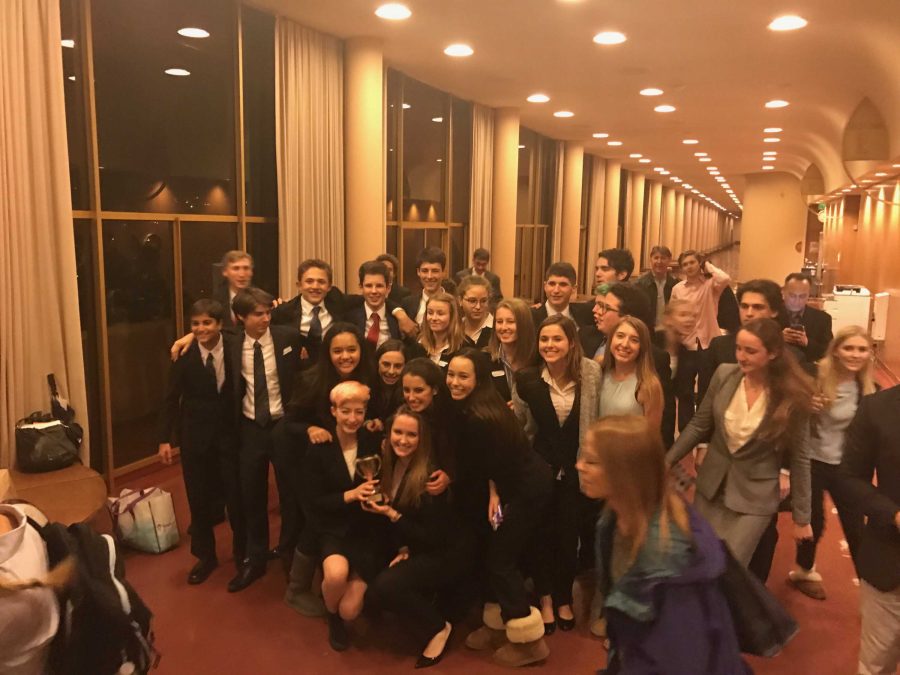 By Emily Pavis
February 27, 2017
Tam High Mock Trial won the Marin County Mock Trial Competition for the 22nd year in a row at the Marin County Superior Court on Saturday, February 4. Tam competed against San Rafael, Marin Academy, Terra Linda, San Marin, and Marin Catholic high school in the final round, to secure the win.
The team, split into defense and prosecution, tries one court case in fake trials throughout the year. Its an extensive program which "was created to help students acquire a working knowledge of our judicial system… and gain an understanding of their…responsibilities as participating members of our society," according to the Constitutional Rights Foundation.
"Mock trial is definitely more than just debating," said Mock trial co captain and Pretrial Attorney senior Hayley Van Allen. "It's being my truest self in the courtroom and giving my everything for a group of people I really love."
A frantic moment during the competition was in a trial against San Rafael High School when a rule violation was called against Tam. "During the [San Rafael] trial, we did everything we could to explain what happened," said Van Allen. "It was incredibly stressful and I was terrified while it was happening." The team had to struggle through rule violations during three of their five trials.
Van Allen said she was nervous for the competition. "There was an incredible amount of pressure [going into County]," she said. "I've had this huge weight on my back since I was chosen as one of the captains of the team back in May. The moment I knew we won, I felt so relieved and also proud of my team."
Tam mock trial are proud of their 22nd consecutive win of the Marin County Mock Trial Competition, and are looking forward to their State Championships next month. "Tam's performance at county was the best I have ever seen them perform in any tournament or scrimmage so far," said Amanda Spaht, Mock Trial's teacher adviser. "I know they will be fantastic at the state competition in March."