Overlooked Albums of 2016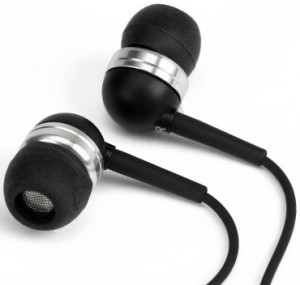 By Ravi Joshi-Wander & Abby Frazee
March 2, 2017
2016 was one of the biggest years for music in recent times, with Beyoncé, Frank Ocean, David Bowie, Radiohead and dozens of other major artists releasing fantastic, critically-acclaimed albums. However,  there were many other great albums that flew under the radar of the average listener. The following are albums that, while all boundary pushing, did not reach the commercial success of many other great albums this year.
FM-84 – Atlas: "Atlas" is an album that truly sounds the way its cover, showing an electronic rendering of a sunset, would suggest. Electronic producer FM-84 might hail from San Francisco, but his music evokes the atmosphere of a Los Angeles sunset with his retro synthesizers setting a perfect background for his guest vocalists. With Taylor Swift and Carly Rae Jepsen, among others, both taking a greater influence from 1980s pop in their music, Atlas fits in perfectly with other albums by a new generation of musicians turning to the past to move their sound forward. The album's highlight is the ballad "Let's ,Talk", with an explosive chorus that is sure to stay in your head for the rest of the day.
Ka – Honor Killed the Samurai: Despite having released music on his own as far back as 2008, Brooklyn-based rapper Ka became most famous this year, albeit for the wrong reasons, with a front page article in the New York Post revealing his day job as a firefighter while condemning him for being an "anti-cop rapper." If the writers of the article bothered to listen to his latest album Honor Killed The Samurai, perhaps they could appreciate the depths of his music. "No one's mixing words, vicious verbs emerge from being this disturbed" Ka's lyrics tells the listener. His warning to the listener is warranted. The album is not easy listening, featuring Ka rapping in a gravelly monotone about philosophy and religion while painting an uncompromisingly brutal portrait of his impoverished upbringing over sparse, unsettling beat. While the New York Post may have aimed to shame Ka for his music, hopefully he can use the article as a stepping stone for achieving greater exposure.
NxWorries – Yes Lawd!: While Anderson .Paak established himself as a breakout R&B singer with his major label debut "Malibu" last year, "Yes Lawd!", his collaboration with hip-hop producer Knxwledge flew under the radar for many. He/they first got mainstream exposure after helping produce Kendrick Lamar's album "To Pimp a Butterfly"."Yes Lawd!" could be seen as an extension of the musical influences found on that album. Using a vast array of samples from 1970s soul, Paak and Knxwledge fuse together nineteen tracks of upbeat, funky, neo-soul beats accompanied by Paak's smooth vocals that bridge the gap between singing and rapping, his lyrics alternating between ruminations on romance, and memories of his humble beginnings.
Sturgill Simpson – A Sailor's Guide to Earth: If you ask your average Marin tenenager what kind of music they like, you'll often get an answer somewhere along the lines of "everything, except for country.". While Sturgill Simpson's latest album could be considered country music, it feels like almost a sacrilegious act to group him and the likes of Toby Keith and Jason Aldean together. Simpson's voice brims with emotion throughout the album, as he sings to his newborn son backed by a strong backing band who add a section of horns, strings and organs to his music, and in doing so, making an album that is sure to convert even the most ardent haters of country music, with its influences ranging from blues to rock to soul, only furthering the crossover appeal of Simpson's music.
Solange- A Seat at the Table: Though this album has been the talk of the music realm since the instant it came out, on many top billboard lists older sister Beyonce's Lemonade quickly overshadowed Solange Knowles' album of black history and women hood. We believe she deserves more recognition. The album begins with "Rise" and "Weary," beautiful counterparts acknowledging the need to stand up and 'rise' as the black community in America, yet how tiring the fighting can become. Next is "Cranes in the Sky," a beautiful story of how a woman deals with sorrow. Then, in the midst of the album are "Don't Touch My Hair" and "Mad," lyrics which speak on the objectification of black women in relationships and while walking down the street. "Don't Touch My Hair" also touches on the appropriation of black hair, something very valuable to black culture. This song then connects to Knowles' personal history. She grew up in her mother's hair salon, and as she matured, always searched for the hair style which would reflect her in the desired way. The album was written in La Iberia, Louisiana, where Knowles' grandparents grounded themselves and their history. There, she was inspired to include interludes of a three hour interview she conducted with her mother Tina and father Matthew. They explain their family's history, along with their personal experience of being black in America. Louisiana is channeled through the horns in "F.U.B.U." Track highlights are " F.U.B.U." and " Interlude: Tina Taught Me."
Car Seat Headrest- Teens of Denial: Taking a look at lead singer Will Toledo, one wouldn't expect this genre of music. But, Toledo soon proves that he is confident with his lyrics and guitar work, and deserves to be. He began independently on Bandcamp, an online music store for artists not signed to record labels. His sound has strengthened since his first album " Twin Fantasy," though by his seventh and latest style, he has stuck with the "modern" punk rock genre. The album name explains the theme: the story of being a teen. The opening song "Fill in the Blank" immediately speaks to the exhaustion of multiple choice tests in high school, though the story unfolds to present a battle with depression, and eventually the acceptance of these emotions. In the background is heavy guitar notes and Toledo practically screaming the lyrics. "(Joe Gets Kicked Out of School For Using) Drugs With Friends (But Says This Isn't a Problem)" is much more mellow, with relatively beautiful vocals. The song, hence the title, tells the story of how drugs aren't always so fun and can be a miserable experience ( after all, they're drugs). The bridge is "Drugs are better, drugs are better with Friends are better, friends are better with Drugs are better," and so on, as the trip seems to be getting worse. "Cosmic Hero" surprises the listener with an opening of horns, and the lyrics are brutally honest, for "if you really wanna know how kind you are, just ask yourself why you're lying in bed alone." The album can speak to many, though specifically, it speaks to the classic teen struggle of depression, romance, and drugs. Tracks highlights are "Not What I Needed" and " Drugs With Friends."
Robert Glasper and Miles Davis- Everything's Beautiful: At first listen, it was puzzling on how this album was produced, given Miles Davis died back in 1991. Keyboardist Robert Glasper took soundclips from the movie Miles Ahead, along with live voice recordings of Davis, while creating accompanying instrumentals. The album feels like a tribute to Davis, encompassed with the influence of today's music. What is great about the album is the mix of jazz and hip hop instrumentals, along with multiple features from big artists such as  Stevie Wonder and Erykah Badu, while others go unrecognizable by most, though still a great contribution. The album is a wonderful mix of sounds, and therefore has great potential. Davis' voice may differ with each recording, but the album itself tells the story that is very familiar with his: bickering with the band, beckoning his wife not to leave, all with the classic Davis rasp. Die hard fans of Davis may be caught off guard by the layers of this album, but also may appreciate all that Clasper did with the unforgettable image of Davis. Track highlights are "Silence is the Way" featuring Laura Mvula and "Little Church" remixed by Hiatus Kaiyote.
Mitski- Puberty 2: In this album, Mitski speaks to anyone struggling to reach emotional security, so practically everyone. She continues her soft, velvet voice layered over heavy guitar and drums, the sound introduced in her junior album Bury Me at Makeout Creek. In "Dan the Dancer," she tells the story of an awkward boy who only ever dances in the comfort of his bedroom, and doesn't dance with anyone else until "the one." "Fireworks" questions the norm of  suppressing emotion, whether through hiding tears, jogging, or pulling a knife out "without questioning why." "I Bet on Losing Dogs" at first appears silly, the idea of betting on people's lost dogs, though forms to be a song of desiring a significant other who will look at her like dogs do, and until that, she'll lose dogs like many lose girlfriends. It's a song of desire with a catchy pop beat. This album sound and theme is the one for Mitski, a woman finding herself, like most of us, and therefore speaking to all listeners. Track highlights are "Thursday Girl" and "My Body's Made of Crushed Little Stars."
New albums are coming out of everyday. It's hard to monitor them all and know which are the greatest of the greatest of 2016. As well, everyone's taste in music varies, it's not guaranteed that this list will please all. What this can do though, is offer a variety of albums, each a little different, and each seen as quality albums by various music blogs and magazines. Let your ears try something a little new, and enjoy listening!