Sweet/Sexy/Savage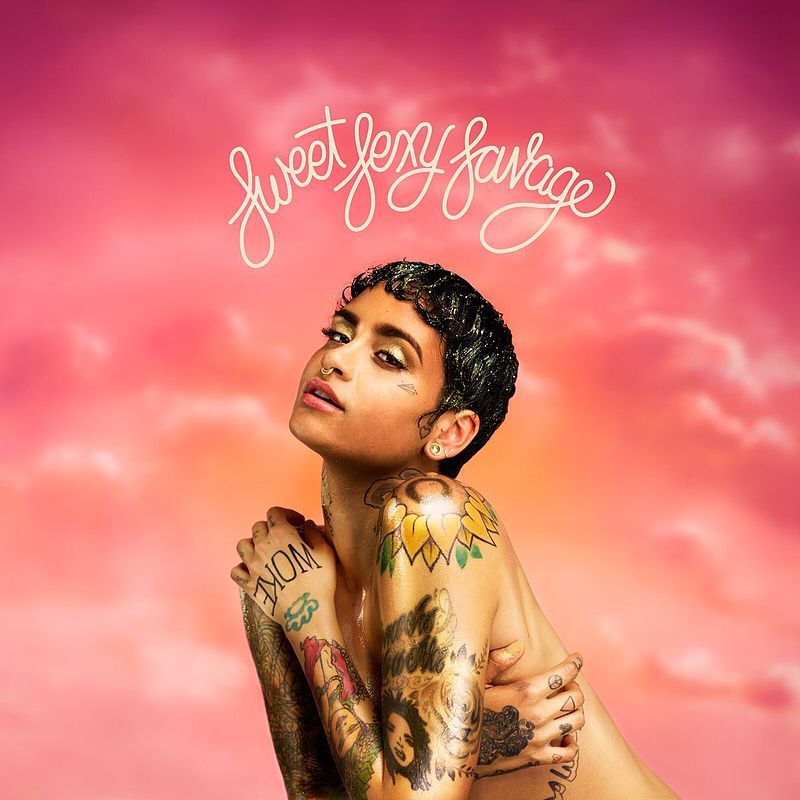 Since the release of her Grammy-nominated mixtape "You Should Be Here" almost two years ago, Kehlani's sophomore album has been a highly anticipated release. Hailing from the Bay Area, the R&B singer is known for balancing her soulful, intimate tracks with exuberant, catchy pop anthems. Her latest album "SweetSexySavage" does not disappoint, picking up right where she left off, the 17-track record features soft-spoken love ballads and insight into the hardships she's dealt with, further establishing herself as a distinctive force  to watch out for in the surge of R&B and hip-hop.
At age 21, the Oakland native already has a long list of awards and accomplishments to boast about. However, as she reminds her fans in the introduction track of her 2015 mixtape, she has "seen things and felt more pain than some will in their entire lives." Born Kehlani Parrish, the artist's early life was nothing short of tragic. Her mother, a drug addict, gave birth to her while on the run from the police and later went to jail. Parrish's father left when she was a few months old, landing the singer under her aunt's roof. She soon took to music, focusing on neo-soul and R&B, before being recruited to join an Oakland band called PopLyfe at age 14. The band later went on to participate in the television series, America's Got Talent, and placed fourth. Although the group eventually dissipated, the show's host, Nick Cannon, became a catalyst in boosting Parrish's solo career years later.
The album's two singles, "CRZY" and "Distraction" showed a new side to Kehlani, painting a more carefree, house party vibe. Both are accompanied by videos relaying similar messages. The lyrics are to be taken at face value, tying in surprisingly well to the subtle background accompaniments and electronic effects.
Kehlani has been outspoken with the public about her struggles in 2016, particularly concerning her ex-boyfriend, PartyNextDoor, who claimed that Kehlani had cheated on basketball player Kyrie Irving, her then boyfriend. The false allegations ultimately ended in the singer attempting suicide in late March last year. However, the overall focus of "SweetSexySavage" does little to reflect on the wild year she's had. While the album still contains many thought-provoking tracks, providing a closer look into the singer's hardships, Kehlani's first album, "You Should Be Here", encapsulates her earlier chapters clearer through meticulous lyrics and raw instrumentals.
Staying true to her hip-hop roots and earlier records, "SweetSexySavage" encompasses the amiable yet fierce persona Kehlani's fans have come to know her by. The singer faced immediate backlash after the album title was released, with many female fans questioning whether Kehlani was too "intellectual" to name her album as such. She immediately responded via Twitter typing, "Way too intellectual to be sweet? Or too intellectual to be sexy? Or too intellectual to be savage . . . Aren't we all of the above as women?"
She again addresses the image of the woman she wants to paint through her music, in the album intro, voiced by poet Reyna Biddy, stating, "The truth is, I'm a superwoman, and some days I'm an angry woman, and some days I'm a crazy woman for still waiting, for still loving harder if I'm aching, for still trusting that I'm worth the most . . .".
The theme of insincere love and unsuccessful relationships is recurring throughout the album. Early in the record, in the song "Keep On", Kehlani discusses how her lover continues to take her back even though she feels she isn't good to him. In "Everything Is Yours," at the core of the album, she sings about her first love and how he will always hold a place in her heart. She revisits this message again later on in "Advice," confused as she struggles to understand why the man she has dreamed about hides behind deception and plays with her emotions.
The final track on the album, simply titled "Thank You", is a mild tempo melody, reminiscent of Kehlani's earlier music. "This is a sincere, unscripted, unwritten/For all that you've given/Forgiven, I'm driven/ I wanna be better than I was/Better than I am," she sings. The simple lyrics hold a deeper meaning as she pours her heart out into a ballad to thank her family, friends, fans and everyone who was helped her out during her journey. "Thanks for the love every step of the way/ With no support this wouldn't be as great/Thank you for making me stronger than most/For taking it beyond my coast/Thank you for raising a glass when I toast."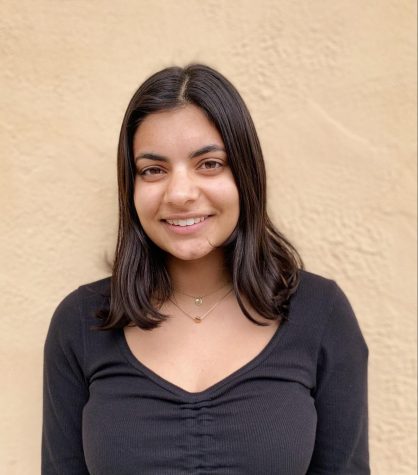 Kavi Dolasia, Reporter
KAVI DOLASIA is a senior at Tamalpais High School and a reporter for The Tam News. In the past, Kavi has served as a news editor. Outside of school, she runs a STEM outreach program called Reaching Out With Robotics to teach robotics to underrepresented groups in her community. In her free time, she likes to mountain bike, travel, and explore the Bay Area.