Prom is Overrated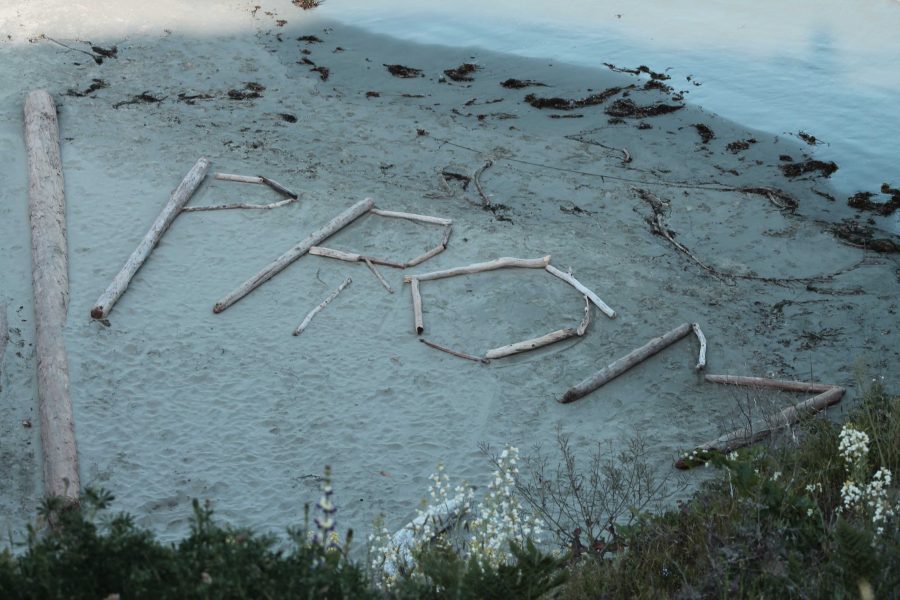 By Emily Pavis
April 20, 2017
Ever since I was little, it seemed like prom was supposed to be the most significant social event of my high school career. It would grant my wish to be an elegant princess and I would be swept off my feet in a ball gown by my worthy prince. Prom would represent my transition from a little princess into a queen.
At least, that's what I was supposed to want. However, I gave up that dream of being titled "her majesty" before middle school. Once puberty took whatever clear skin I had left, I no longer had  motivation to aspire to be a princess, let alone a queen.
Instead, here I am, a junior in high school and it's time for me to transition into the royal hierarchy. But honestly can't see prom or my transition as a reality.
Growing up, I was prodded toward the "girlie" TV shows and movies, a majority of which were set in high school. Being too young to have a say over the remote, my parents played typical "girl" movies which they assumed I preferred. In these movies, the climax always took place when the prom King and Queen were announced at the end of the dance. I was immersed in the idea of high school as a hierarchy, and I am glad that Tam doesn't have it. Here's why.
Prom Kings and Queens are ridiculous. In the movies I watched as a kid, the "mean girl" may rig the election, or the underdog or unlikely suspect may win the crown. Although this concept may seem important, it is completely the most unnecessary tradition of a typical high school prom. There is no point in publically determining the most popular boy and girl in your grade. Imagine this:
It's March, two months prior to prom, and Tam High girls have already created a Facebook page for prom dresses. This is a private group where only attending girls of the 2017 prom are invited to join. In this group, the girls can post pictures of their potential prom dresses with the intention that no one else will purchase the same dress, because that would be a complete tragedy. Although this Facebook group appears to be convenient, it is used as a way of rich and petty white Tam girls to prove their wealth through their potential dresses. Prom dresses can cost hundreds of dollars, and that becomes obvious when each Tam girl announces their dress details and vendor with a photo of their dress. God forbid the princesses are unable to flaunt their "unique" wealth to prove their authority in their royal realm.
On average, a family can spend up to 1,000 dollars (or more!) on their daughter's prom night, according to a Visa Survey published in The Guardian. In comparison, with that same amount of money, one could afford one round trip to Hawaii. What sounds more appealing, prom night, or a vacation to a tropical island?
To prepare for prom, the princesses also determine what shoes, hairstyle, and makeup they would like to add to their supposedly mature character. Hundreds more are spent on sparkly heels, dazzling hairdo's, and even a chariot to escort the princess and her prince to prom.
The question at Tam? "Oh, what's your ride to prom? The party bus, the limo?" And you better start thinking fast, because I know a couple exclusive friend groups who call themselves the popular kids, who have already deemed their chariot "full." Who knew high schoolers could be so omitting?
After hundreds of dollars are spent on the princesses' attire, hundreds more are spent on her transportation and admission. When she arrives at the dance with her picture perfect appearance and flawless prince, her image is pristine. When she arrives at the dance, slips one heel out of her chariot, and walks through the shining double doors into the ballroom, it appears to be all worth it.
Except for one thing: it's not worth it. Cliques of five or six upperclassmen are clustered around the oversized hall, with blaring music that is currently popular for middle schoolers. The "princesses" focus on not tripping over their three inch heels or their three foot train. They begin to sweat. Their fake tan starts to drip. Their mascara smudges. Don't look now, but someone has red lipstick on her bleached white teeth!
But prom is not a royal ball, and we are not royalty. Prom is just as awkward for juniors and seniors in high school as the rec dances from middle school were. Prom is just as awkward as the homecoming dance when we were freshman. It is even more awkward than winter formal was last year, without the plastic ice rink. The room is too big, the students look overdone. There is nothing humanly natural about this situation, or about prom, period.
Prom is overrated. We are not princesses, and we should not spend a thousand dollars on one evening, or hundreds of dollars on one dress. Throw away your fake eyelashes, and maybe consider renting or even thrifting for a prom dress, because you're only going to wear it once.
So before you start dreaming that you're in a room full of princesses and you're getting all the attention you deserve, and before you start wishing that Tam followed the norm of crowning a prom king and queen, think again. News flash, you are not a queen, and prom is not nearly as important as you may think it is. High school won't last forever. Maybe one day you'll achieve royalty, but not at prom.