Tam Holds Unity Rally in Response to Hate Crime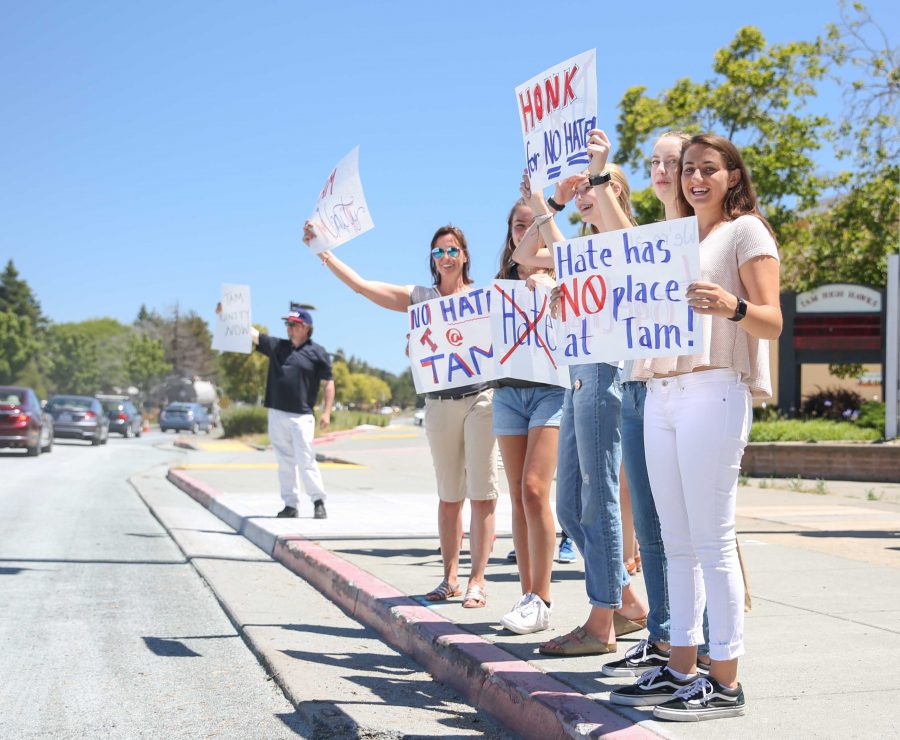 In response to the recent act of vandalism on Tam's campus targeting Principal JC Farr, an estimated 60 members of the Tam community, including both staff and students, gathered in protest at the Tam arches on Thursday, July 20th.  
Protesters clustered together and discussed the incident, while others waved signs that read "Hate has no place at Tam" and "#TamUnity" at passing cars on Miller Avenue. A large poster that read, "Share your thoughts," encouraged further discussion. Many protesters wrote messages on the poster, such as "all are welcome here."
Despite being disappointed by the vandalism, which included profanity and racial epithets, Farr described the protest as an example of how the community has responded to the incident. "It's been an outpouring of support," Farr said. "Everyone has been very supportive, very encouraging."
Senior TK Dahlke, a member of the Leadership class, helped organize the protest.
"I'm here to help organize and show my support for the Tam community and what Tam is about, Dahlke said. "We are here today to show that Tam is not about vandalism, about hate speech, or hate graffiti. That is sort of what my focus is: to show the good side, the community that tam is and has built."  
Multiple people spoke to the crowd, including Farr. In his speech, he asked that the community use this crime as a catalyst to "raise awareness and consciousness about issues like this that are plaguing the whole state and the whole country." Later in his speech he said, "This isn't a JC Farr thing. It's a community thing."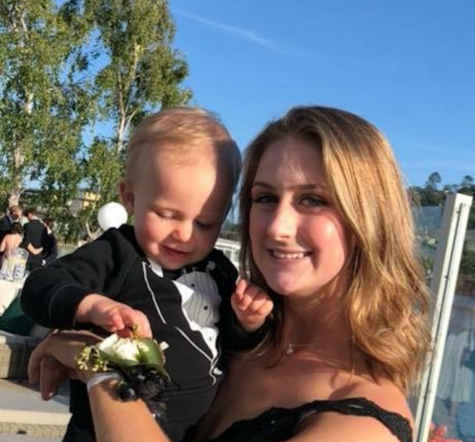 Kennedy Cook, Editor in Chief
Kennedy Cook, senior, is a current Editor in Chief and Design Editor for The Tam News. She was a Features and Design Editor during her sophomore and junior years. Her favorite sections to write for are features and news. Outside of Tam High, Kennedy enjoys working as a nanny and volunteering at AdvoKids and The Milo Foundation. Most importantly, she loves spending time with her family and friends, whether it be baking, road tripping, or laughing over a plate of waffles.