Without Warning Review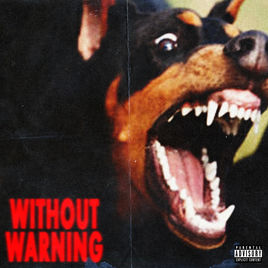 To say artists Offset and 21 Savage's new project Without Warning dropped without…well…a warning…would be a bit of an understatement.  Produced by Metro Boomin, Without Warning was released the night before Halloween and was only hinted at by Offset with an Instagram post 10 hours prior to release.  Despite flying under the radar, Offset, 21 Savage, and Metro Boomin have put together a solid album that blends Offset's fast-pace with 21 Savage's smoothness on the foundation of Metro Boomin's strong beats.
While Without Warning isn't Offset's solo debut from Migos (No Complaints, another Metro Boomin project, had that honor), it is definitely his best stand-alone project yet.  Offset had earlier stated that he planned to start making music independent of Migos while in the group, and his solo path has come to fruition.  He is the pace: in "Ghostface Killers," a rather slow introduction jumps into action as Offset rides the beat with his smooth flow and sends the song into overdrive.
Yet the album isn't solely great because of Offset; though there are only two featured artists, those two artists happen to be Quavo and Travis Scott.  Two thirds of Migos run "Rap Saved Me," while Scott's echoey voice darkens the mood of "Ghostface Killers." While the other artists are picking up the pace, in comes 21 Savage.  21 Savage had a different sound to him in this album: all his parts were super slow and drawn out, a direct opposite of Offset's fast-pace attack.  While it can disrupt the flow of the song ("Still Serving" sounded more disjointed with the varying speeds) it can also provide a nice balance, where the two are in harmony.
One of the biggest criticisms of this album is the lack of variety.  There are probably four out of the ten songs that I would actually recommend, those being "Ghostface Killers," "Ric Flair Drip," "Rap Saved Me," and "Darth Vader."  The other songs just don't have that same flow or harmony that the four mentioned above have, and even felt out of place at times.
Overall, Without Warning was a Halloween gift for both Migos fans and fans of hip-hop/trap rap. Metro Boomin made the beat, 21 Savage supported it with his melodic tone, and Offset rode the beat with his dynamic voice going 100 miles an hour.